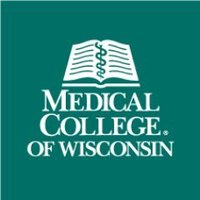 Medical College of Wisconsin President Dr. John Raymond warns that Wisconsinites have four to six weeks to change their behavior before experiencing what other states are seeing: overcrowded ICUs, full hospitals and refrigerator trucks as morgues.
The "troubling" indicator is the state's reproductive number that indicates the number of people a contagious person can infect before they show symptoms. The "R number" is at 1.22 in Wisconsin and 1.37 in Milwaukee.
"We want that to be under one," Raymond told a Metropolitan Milwaukee Chamber of Commerce briefing.
Since the beginning of the pandemic, Wisconsin has had an average positive rate — percent positive tests per total tests — of 5.3 percent.
"We'd like it to be under 5 percent," he said.
The best news over the past two weeks is that Wisconsin's hospitals are not full and have plenty of ICU capacity, Raymond said. "And four to six weeks to change our behavior."
He said that if behavior doesn't change within that time, Wisconsinites could be facing what Arizona and Texas are currently experiencing: ICU beds and hospitals are full and some places are ordering refrigerated morgue trucks. There is still time to turn it around if people start following the guidelines and precautions that have been outlined, he said.
In a DHS briefing, Secretary Andrea Palm's message was similar. She noted that Wisconsin has been lucky not to be on the leading edge of COVID-19 outbreaks, but if the state waits too long to take action, it will be too late.
"Now really is the time to double down on our work together so that we don't have to learn firsthand the lessons that Florida and Texas and Arizona and New York and Seattle did," she said.
Both Raymond and Palm encouraged mask wearing, physical distancing and hand washing.
-By Stephanie Hoff
WisBusiness.com