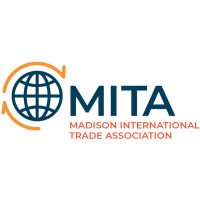 Collaboration between state government agencies and the private sector have increased Wisconsin businesses' international reach with virtual guidance and grant distribution.
The "We're All In" grant program allocated more than $220 million to 50,000 Wisconsin businesses in the past eight months, said Wisconsin Economic Development Corp. Secretary and CEO Missy Hughes during a virtual Madison International Trade Association conference.
In addition to financial aid, WEDC compiled guidelines for Wisconsin businesses on personal protective equipment, what to do when an employee tests positive for COVID-19, mental health and COVID-19 vaccine distribution.
But it's not just businesses who need to follow a set of guidelines, Hughes noted.
"The more that the whole state can participate in stopping the spread of the virus, doing those things that we know we have to do, we will help our businesses recover faster and faster," she said.
Hughes expressed optimism that the vaccine will be distributed at an accelerated rate, a move she thinks will help WEDC return to its pre-pandemic international operations. In the meantime, the corporation has completed virtual trade missions to Germany, South Korea, and soon to Mexico.
WEDC has also continued its International Market Access Grant, which reimburses businesses' expenses for export projects that increase their international market presence.
The U.S. Department of Commerce's Commercial Service has also refocused toward virtual support during the pandemic, said Director Koreen Grube. The agency's virtual trade events
incorporate a remote business-to-business matchmaking program, allowing Wisconsin businesses to discover new potential markets.
The Department of Agriculture, Trade and Consumer Protection has aided businesses virtually as well, said Export and Business Development Division Director Mark Rhoda-Reis. DATCP helps Wisconsin businesses identify markets with virtual international trade missions and provide aid of up to $300,000 per year, according to Rhoda-Reis.
But Wisconsin's agricultural exports are down 4.3 percent compared to the previous year.
Wisconsin's exports to Mexico, for example, have shrunk significantly. The country used to be Wisconsin's No. 2 market, but is now the state's No. 5 market, Rhoda-Reis said.
"A lot of companies are struggling to hold on to their market share," he continued.
If the pandemic-driven economic downturns lessen with widespread vaccine distribution and retaliatory trade tariffs are lifted, Wisconsin could gain back some business with Mexico, Rhoda-Reis explained.
"We're optimistic that things will begin to pick back up again." 
-By Ashley Obuljen
WisBusiness.com