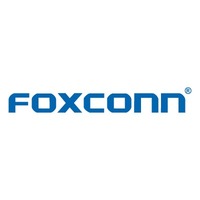 Foxconn Technology Group's vice chairman says digital transformation is the future for Wisconsin manufacturing.
At the Wisconsin Manufacturers & Commerce "Made in Wisconsin" Luncheon this week, keynote speaker Jay Lee described the three core elements of the manufacturing industry's future: digital transformation, industrial artificial intelligence and a smart manufacturing workforce.
Foxconn is based on smart, precision manufacturing. Its products vary from the iPhone to health care devices. Lee attributed the company's quick adjustment during COVID-19 to making masks and ventilators being agile in the digital space.
Lee explained that industrial internet can find data on any weaknesses in the manufacturing system, like a health check, that the company can then take action to improve.
Digital transformation is using the data over experience to make decisions, he said. Data is evidence that can be learned by people quickly and in turn prevents future mistakes by establishing baseline problem solving.
"Today, there are many experienced people retired. Now, all the new coming young workforce, they have to repeat the same thing for another 10, 20 years to become experts, take too long," he said. "Take the data driven approach to provide enough evidence for decisions people make. Eventually, anybody can repeat that success or to avoid the failure we have done."
Smart manufacturing is having the tools — the technologies — to help people or do the things that humans can't do. Foxconn uses industrial AI to analyze its production system to find issues before any occur.
"We call it predict and prevent; previously it was fail and fix," Lee said. "Smart manufacturing will become a new mechanism for the manufacturing workforce in the future. Eventually we can help manufacturing to improve its efficiency, performance and quality and to be more competitive."
He noted that smart manufacturing is a fundamental platform. However, the workforce will need to know how to use the data and technologies.
"Give people a good edge to become more information driven and digital driven and also evidence driven, instead of just depending on their personal experience," he said. "Create a value for our future workforce, so they are no longer just manufacturing things using machines in a factory. We're creating new knowledge, new capability for our future workforce. I believe that is the future of Wisconsin manufacturing."
-By Stephanie Hoff
WisBusiness.com