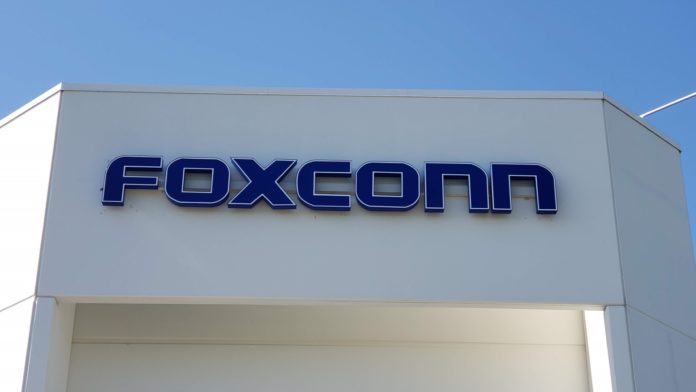 Foxconn today objected to Wisconsin Economic Development Corp.'s determination that the company is ineligible for billions in tax incentives under a contract signed with former Gov. Scott Walker.
In today's objection letter to WEDC, Foxconn wrote it looks forward to continuing its discussions with WEDC in the coming weeks. 
"Despite frustrations and disappointment with WEDC's decision and the method chosen by the WEDC to inform the Recipients of its determination, it is the Recipients' intention to continue to work with the WEDC in good faith to resolve this disagreement within the next 30 days in a manner that benefits interested parties, including Racine County and the Village of Mount Pleasant," said the letter.
Per the contract, Foxconn was required to object within 14 business days of WEDC's Oct. 12 denial letter, according to a company spokeswoman.
WEDC Secretary and CEO Missy Hughes said despite receiving the letter, the agency still hasn't heard the company's basis for objecting to the finding that it was ineligible for state tax incentives.
"Once Foxconn is able to detail the scope and nature of its evolved project, WEDC stands ready to work on crafting a new agreement that balances the company's needs with the interests of Wisconsin taxpayers," she said.
According to WEDC's denial letter, Foxconn was not eligible for a multi-billion dollar tax credit this year after failing to meet the threshold for job creation and investment as outlined in the contract.
WEDC asked to work with Foxconn on a new agreement that aligns with the company's plans for development in Wisconsin. WEDC contends the company scrapped a plan to build a fabrication facility outlined in the original 2017 agreement.
Foxconn noted a "significant concern" with WEDC's position. The company argued that WEDC's decision deviates from the material terms of job creation and investment as well as contractual timelines.
-By Stephanie Hoff
WisBusiness.com