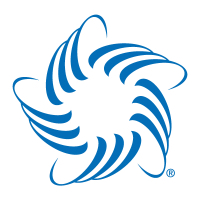 Jaimie Sherling's life was forever changed when she was diagnosed with breast cancer in April 2018. Just two months later she underwent a double mastectomy, and for the following 15 months she endured a series of radiation and chemotherapy treatments.

By September 2019, Sherling was cancer-free and cleared to resume life as normal. However, life as a survivor, she found, was anything but normal. As part of that journey, she started a line of clothing for people like her.

After her double mastectomy, Sherling chose to forgo reconstructive surgery, which presented the new challenge of navigating life with a changed body. At first, Sherling found a solution in prosthetics, silicone disks that are inserted in bras to emulate breasts. After several months of use, however, Sherling decided to stop wearing the inserts.

"They're not exactly comfortable," Sherling said. "So [I thought] — why would I wear this if I don't have to?"

But without prosthetics, Sherling's clothes didn't fit anymore. V-neck shirts were too low, form-fitting clothing laid differently, and other shirts simply didn't fit. When Sherling started shopping for new clothes, she found it nearly impossible to find flattering feminine clothing that fit her body type.

"It was a very painstaking process," Sherling said. "I might be in a dressing room for two hours with stacks and stacks of clothes and find three things that work — maybe."

In her research, Sherling couldn't find a single line of clothing that caters specifically to women without breasts. With thousands of women undergoing double mastectomies every year, Sherling knew that many women were likely in the same situation. And so, after floating the idea to a few breast cancer survivor networking groups, Sherling decided to start her own line of clothing – one specifically made for survivors such as herself.

Wasting no time, Sherling completed the entrepreneurial training program at the UW-Madison Small Business Development Center this past fall. She called it "a very valuable program for someone looking to be an entrepreneur."

Throughout the nine-week session, Sherling was connected with a business consultant who helped her write and finalize a business plan for "YDY (You Do You), Sweets," with a full clothing line specifically designed for women who have had mastectomies.

"If I get my act together and things happen soon enough, I would be the first to market [to this demographic], which is pretty exciting," said Sherling.

Sherling plans to design the line herself, which will eventually include tops, blouses, tunics and dresses. While she doesn't know how to sew, Sherling said she "knows what works and what doesn't," and so "feels confident" in her ability to work with a pattern maker to design items that are both comfortable and flattering.

Already, Sherling has one item that she is ready to launch: a cowl neck tunic that she has named "The Heather." Marketing at $80, the top will be offered in a variety of different colors and feminine prints. Sherling plans to launch the item by taking pre-orders on social media, which she said was the "lowest-risk" option given her limited budget.

Until Sherling secures the funding to develop a website, she plans to market her line through Instagram and Facebook, through which she will actively respond to questions and accept orders. Sherling said she hopes this initial marketing strategy will give her the success she needs to attract interest from investors.

While Sherling was hoping to launch her first item this month, the COVID-19 pandemic has pushed back her timeline.

"I just don't feel it's the right time given our world [crisis]," said Sherling. "But I know that I still will [launch] and I'm ready to go. It's just a matter of timing."

Once launched, Sherling hopes that YDY, Sweets will attract interest from both consumers and investors. She also hopes the increased funding will allow her to establish an inventory, build an online store, and eventually begin marketing in small boutiques, hospitals and cancer centers.

This business plan, Sherling said, is driven by the belief that breast cancer survivors deserve better — that their stories are theirs to tell, and they should have the power to decide how they look and how they dress.

"YDY, Sweets [stands for] 'You Do You,' and that is the basis of my entire line," Sherling said. "If you want to wear my clothing and not have prosthetics underneath … perfect. If some days, you want to wear prosthetics in other clothing … great. It's all your choice… And right now, women in my circumstances do not have [that] choice."
— By Janel Hutchison
Hutchison is a student in the UW-Madison Department of Life Sciences Communication.