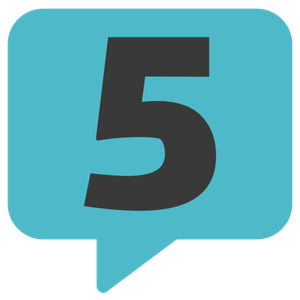 A Milwaukee-based AP test prep and social learning company called Fiveable is making its online content free to students for the first time.

Company leaders announced Wednesday the site's paywall is being lifted in hopes of reaching more students. They've set a goal of 100,000 student users this spring.

"Community generated content belongs to the community," Fiveable founder Amanda DoAmaral told WisBusiness.com "That's a revolutionary idea and it goes against the norms."

Before the paywall lift, students had to pay a monthly or yearly subscription to access all of Fiveable's content.

DoAmaral explained that in the early days of the business, memberships were popular. But after closing on a recent $615,000 round led by Northwestern Mutual's Cream City Ventures, the company conducted user research to understand what it was missing.

The research found students wanted access to replays of the live streaming, which DoAmaral says was more valuable than trying to build out a monthly program.

"My entire journey in Fiveable has always been about doing what's best for students," she said. "But this is very much more aligned with our mission that if we continue to do what's best for students, that will always be also what's best for Fiveable."

Without the revenue from subscriptions, Fiveable plans to monetize by branding content, partner with colleges, build relationships with students and teachers to get more people on their platform, and come out with targeted streaming passes.

This year, DoAmaral is looking forward to launching "cram passes" — one-time paid offers to get into smaller group streams, review targeted material and access exam readers and writers for the week before a test. She also plans to increase the number of advanced placement test subjects it can focus on, and offer test prep resources for other tests including the SAT and ACT.

"The future of education is online accessibility," said DoAmaral. "We're not being innovative if we're not accessible."

Fiveable currently has 40,000 student users around the country who have an average pass rate of 92 percent for AP exams, according to a release.


Fiveable was featured in a recent episode of "WisBusiness: the Show." Watch here:
–By Stephanie Hoff
WisBusiness.com