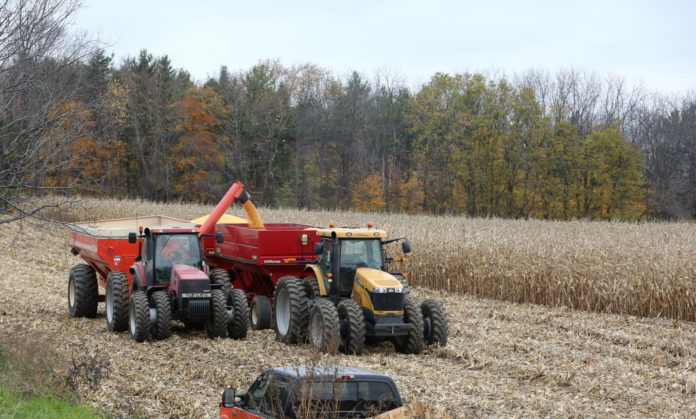 The White House has time to appeal the 10th Circuit Court of Appeals decision that denied three small refinery exemptions approved by the EPA, and farmers say they will remember President Trump's decision come election time.

"President Trump vowed to protect the Renewable Fuel Standard," said Dave Walton, a soybean farmer in Iowa, in a press conference yesterday. "If this comes down to farmers versus oil companies, farmers will remember that in November."

Last week, the court granted the administration an extension to file an appeal by March 24 and soon after, over 20 farm and biofuel groups, including the Wisconsin Biofuels Association, sent a letter asking Trump to reject an appeal of the court decision.
"This delay is prolonging uncertainty in the market," said Erik Huschitt, CEO of Badger State Ethanol in Monroe. "This court ruling is a chance to clean the state, to start clean with EPA and the administration."
He said that the court ruling confirmed what farm communities have been saying for years, that the EPA was "illegally abusing" small refinery exemptions given to oil companies.
"It's clear that the president needs to change course on this decision," said Mitch Miller, CEO of Carbon Green BioEnergy in Michigan. He added that if Trump directs the EPA to follow the law, the end result will be American-made fuel at a lower cost and a lower carbon footprint.
Huschitt echoed Miller's points and noted that this is also a consumer issue.
"This is not just wronging the ag sector or the American farmer, this is the entire country that's using liquid fuels to run all their businesses and all their vehicles that are getting wrongly treated by this law not being followed," he said.
But even if the White House decides to appeal the court ruling, Huschitt says that the "right outcome will happen."
"Even if they appeal, it won't change what the law has said and the court has ruled," he said. "What I take credence in is that the law is on our side."
See a previous story at WisBusiness.com: