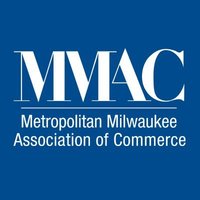 A full hospitality industry comeback relies on consumer confidence in both businesses and the effectiveness of new COVID-19 vaccines, experts told a Metropolitan Milwaukee Association of Commerce virtual event.
A panel of hospitality industry leaders said they have been working to hold on to as many resources as they can throughout the pandemic in preparation for an effective vaccine, but almost every sector of the tourism and hospitality industry has suffered.
Without assistance from federal and state governments soon, many businesses and artists will close their doors before guests, patrons and fans can return en masse, said VISIT Milwaukee President and CEO Peggy Williams-Smith.
Brewers President of Business Operations Rick Schlesinger added that most of the population must have some form of immunity to COVID-19 before a full comeback happens.
"In terms of the overall economy, until we have maybe 70 percent of the population that either because they have been infected or they have been vaccinated, have immunity and we have a very low burden of COVID-19 in the community, it's going to be hard to get back to normal," he said.
Schlesinger said the impact on the local and state economies from the pandemic's drastic reduction in fans was obvious from the start.
"I would say that we didn't need a test case to demonstrate the value of the Brewers and Miller Park to the local and state economy, but we certainly have had a window into what it looks like and obviously it was very, very detrimental to our business to have no fans and a 60-game season." he said.
The Brewers are working with local and state health officials to develop protocols to host some 40,000 fans safely in the 2021 season, he added. Baseball begins April 1 this upcoming year after having its start this year delayed to late July due to the pandemic.
Visit Milwaukee has also been working towards creating a safe environment for tourists and businesses, Williams-Smith said.
Cream City makes up roughly 20 percent of the state's tourism and hospitality industry, she said, bringing in $5.9 billion and supporting 53,000 full-time jobs in 2019. Williams-Smith said those figures underline the importance of increasing consumer confidence in Milwaukee.
Nearly half of all hotels in the state could close within the next six months if they do not receive aid — "restaurants are in the same boat," she continued. The survey was conducted by the Wisconsin Hotel Lodging Association.
Williams-Smith said such a loss would be detrimental to the entire tourism industry after the pandemic.
"If we don't have restaurants and bars, if we don't have Bucks and Brewers games and festivals, we don't have anything to incent visitors to come and visit Milwaukee," she said.
Imagine Milwaukee CEO David Lee said the arts industry has been hit particularly hard during the pandemic because most businesses in the industry can't stay open for customers safely.
"The groups within our sector vertical have largely had their product lines go dormant," he said.
Lee also said the arts industry in Milwaukee is also struggling to keep all of its employees and infrastructure during the pandemic, but businesses are trying to hold onto staff and artists so they can "turn the lights on big and have a real big party" as patrons return.
He expects a high demand for the arts and entertainment industry once the vaccine arrives and people start socializing again in larger groups.
-By Adam Kelnhofer
WisBusiness.com