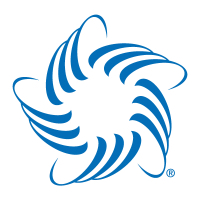 An Eau Claire startup called UpStream AV is helping the audio-visual industry go wireless.
The Eau Claire company, founded in 2019, has developed the hardware and software necessary to create the next generation of AV products. These AV products will have no need for wires due to the ability to rely on pre-existing infrastructure and Wi-Fi networks. That will help events and conferences create a more seamless set-up.

UpStream's solution is a mobile device-controlled application that uses pre-existing audiovisual equipment with a "firmwave" attachment to connect over Wi-Fi. It is
backed through the internet cloud. The company was founded by a team of software and electrical engineers with experience in the AV industry, allowing for a deep understanding of the needs of the current system – where the "pain points" are and how to make it less complicated and less expensive.
UpStream is "solving AV's most pressing problems to put the AV professional's time where it is most valuable spent – on creating great systems for our customers," according to Jim McDougall, the CEO of UpStream and former software engineer at JAMF Software of Eau Claire.
UpStream's solution is more flexible than current AV solutions that require hardwiring, allowing it to be easier to use and faster to install, according to McDougall. The solution utilizes paired hardware and software, thus eliminating the need to wire AV equipment together.
As explained by McDougall, UpStream "increases system flexibility and reduces non-value-added labor costs in commercial installations…. (which is done) by creating patentable, custom electronics supported by next generation software systems with cloud and mobile management."
Currently, live-event venues must rely on systems that require centralization with manual connection. While other current AV solutions still require dedicated infrastructure, the UpStream solution does not.
The system not only saves conference-goers from tripping over wires and increases users' ease, it also lowers non-essential costs. The systems reliance on pre-existing systems decreases the cost of non-essential infrastructure. The system aims to reduce set-up times and allow venues to have a shorter downtime between events, increasing venue utilization rates.
UpStream aims to reduce pressures by the labor shortage currently facing the AV industry, a situation which is expected to last years.
"Solutions are needed that reduce labor demands without sacrificing the experience being delivered," said McDougall. "The decrease in need for installation and reliance on existing networks and infrastructure will do just that."
UpStream is currently in the investment and beta testing phase through 2020 and is on target to begin accepting pre-orders in 2021.
UpStream has taken on the challenges accompanying COVID-19 in two primary ways.
As explained by McDougall, conference and retail establishments will need support through reopening and more easily managing events, UpStream can help all these factors, he said.
UpStream is also looking into applications in hospitals, which may allow utilization of the solution to share information remotely as visitor access remains limited.
McDougall and team are taking COVID and 2020 in stride, accelerating their applications, continuing beta testing, seeking capital and using the information gained to make a better holistic and wireless commercial AV experience.
UpStream is a finalist in the 2020 Wisconsin Governor's Business Plan Contest, which culminates at the virtual Wisconsin Entrepreneurs' Conference June 4.

— By Emily LaVoi
LaVoi is a student in UW-Madison Department of Life Sciences Communication.