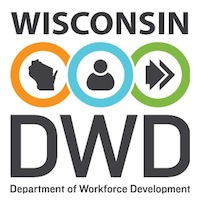 The Department of Workforce Development announced it has more than 500 "work-share" plans with almost 18,000 participants in Wisconsin.
The program is designed to help employers keep employees during slow business periods by reducing worker hours. It allows employees to file for partial unemployment benefits while keeping benefits from their employer, therefore avoiding financial challenges associated with a total loss of work.
According to the department's release, prior to the COVID-19 public health emergency, between 2016 and March 15, 2020, DWD reported only 20 total work-share plans involving 899 participants. Between March 15 and June 8, 2020, the state saw a dramatic increase, with 17,986 workers participating in 520 work-share.
"Wisconsin businesses are encouraged to consider DWD's Work-Share Program to keep their employees on the job who otherwise would be laid off," DWD Secretary Caleb Frostman said in a release. "We have almost 18,000 workers participating in Work-Share plans with their employers; this means nearly 18,000 people are still employed, they continue to earn a paycheck, and they keep their employer-sponsored benefits."
See the release.
-By Stephanie Hoff
WisBusiness.com