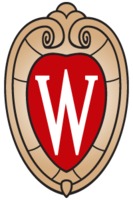 UW-Madison's director of dairy policy analysis predicts U.S. milk prices will continue to climb in 2020 as low production helps clear out domestic and international stocks of milk.

Still, Mark Stephenson noted that a recession would throw these numbers off course, though he doesn't expect an imminent downturn.

"At this point in time, we're at a level where a recession would seem to be perhaps on the horizon," he said last week at a UW-Madison agriculture forum. "I don't think this is going to happen in 2020, so I'm not so worried about this today."

Milk prices will hinge on production levels this spring, and Stephenson urged attendees to "watch the flush."

"If it's a big flush this spring — and by that I mean 620 million pounds of milk per day during April, May and possibly June — that indicates we've got plenty of product and prices are going to grow more slowly," he said.

But if spring production is on the light side — 615 million pounds or less per day — then Stephenson expects stronger growth in milk prices.

Since around 2017, milk production for the United States, European Union, parts of South America and elsewhere has been on a downward trend. Because of that, the United States hasn't relied as much on international trade and has been able to reduce milk inventories, he said.

He also addressed "one of the elephants in the room" — declining demand for dairy products, particularly fluid milk. Sales have been eroding steadily for nearly 10 years, driving large bankruptcies in the industry.

The margins for bottling and selling milk are "very thin," Stephenson said. As consumption has declined due to changing preferences and other factors, he says turning a profit has become more difficult.

Stephenson touched on the potential impact of the Chinese coronavirus outbreak, noting some commodity markets have already felt the shockwaves of the rapidly evolving situation.

"When the world's largest importer or buyer of dairy products is beginning to isolate and cocoon themselves, there's a lot of people that are concerned about market impacts of that — all the way through to our dairy industry," he said. 
–By Alex Moe
WisBusiness.com