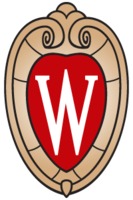 Science communication experts see faulty science communication and political division as major determinants in the nation's response to climate change and coronavirus.
Kendra Pierre-Louis, a climate change reporter from Gimlet Media and UW-Madison Science Writer in Residence, and life sciences communication Prof. Dietram Scheufele headlined a university livestream titled "Climate and COVID" to discuss what can be learned from science debates in the U.S.
One in 920 Black Americans, one in 1,100 Indigenous Americans, one in 1,300 Latino Americans, one in 1,450 Pacific Islanders and one in 1,840 white Americans have died from COVID-19, cited Louis.
"Put simply, roughly two Black people have died for every white American because of COVID-19," she said.
Members of marginalized groups are more likely to have pre-existing conditions including "lifestyle diseases" such as diabetes and hypertension, she said. This puts them at risk when working a higher number of positions deemed "essential."
Even the most wholesome diet, though, cannot counter the effects of breathing polluted air, Louis said. Particulates from energy plants and car tailpipes prime the body for such diseases.
Those being harmed indirectly by COVID-19 through air pollution are the same groups bearing the burden of climate change. Both crises are causing a disproportionate impact — a problem government response and science communication are not helping, Louis said.
Two similarities between climate change and COVID-19 response have stood out to Louis. One, the media has had a very difficult time reconciling with misinformation around the topics. Second, Americans have "an unwillingness to believe the worst can happen — even when the worst is happening."
While science should be informing our public policy decisions, it has never and should never determine it, added Scheufele.
COVID-19 policies that everybody follows would be ideal, said Scheufele, but this is complicated by varying public opinion and the use of science for political reasons.
"Both on the left and the right we have had politicians who instrumentalize science as a policy argument," he said.
Among other reasons, Scheufele believes the contentious Bush-Gore 2000 election has played a role in politicizing climate change. Many Republican lawmakers believe Gore's climate policy has used science to push over-regulation, he said.
Scheufele said the dialogue between scientists and the American public has not helped this cause. Rather than attacking partisanship, scientists should be trying to foster group trust by making connections, he added.
"The fact that we find ourselves in a time where, as a country, both ends of the political spectrum doubt official government numbers, the necessity of policy interventions and correct public behaviors is really telling," Scheufele concluded.
-By Ashley Obuljen
WisBusiness.com