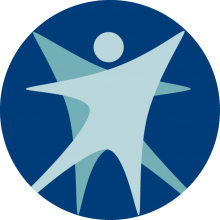 The isolation facilities set up in Madison and Milwaukee cost over $1 million to help 99 people, a figure that officials justify as it likely prevented further damage from COVID-19.
Both facilities opened on April 1, but are no longer operational. The Super 8 Isolation Facility in Milwaukee closed on Sunday, June 7, after serving a total 89 occupants and racking up a bill of $841,537, according to the state's Department of Health Services. The Lowell Isolation Facility in Madison closed on May 28 after serving 10 occupants and costing $173,518.
Seventy-five percent, over $761,000, of the costs will be covered by FEMA, while at least 25 percent, over $235,000, will be covered by CARES Act funding, according to the Department of Administration.
"Honestly, I'm not going to be critical of that decision," said Finance Committee Co-chair and Rep. John Nygren. "At the time, we didn't know — everybody was ramping up for the worst-case scenario."
The Marinette Republican noted that the state spends money on emergency preparedness "all the time" for events that may never occur. Nygren likened the facilities to an insurance policy — spending the money, but hoping it's not needed.
"Thankfully, the worst-case scenario never really came," he said.
Gov. Tony Evers and the State of Wisconsin Emergency Operations Center opened the facilities for symptomatic individuals suspected to have been infected with COVID-19 or had a confirmed case. The governor's office deferred a request for comment on the cost and impact of the two facilities to the Department of Administration.
People using the isolation facilities stayed on average for 10 days — this ranged from one day to 31 days. A large number of the occupants at the state-operated isolation sites were homeless, but they were referred directly from the hospital with a confirmed COVID-19 positive test result and-or were symptomatic, DHS told WisBusiness.com.
On "a few occasions," when a background check flagged conduct that could potentially place the other occupants and staff at risk, such as sexual assault, onsite coordinators denied the individual entry to the facility, said a DHS spokeswoman. The decision to deny entry was at the discretion of the onsite coordinators.
"Although I still think at the time it was premature to set up, hindsight is 20/20," said Finance Committee Co-chair Sen. Alberta Darling, R-River Hills. "The most fortunate outcome is that it wasn't needed."
The State of Wisconsin Emergency Operations Center also issued guidance for communities to open their own voluntary self-isolation centers. DHS Chief Medical Officer of the Bureau for Communicable Disease Dr. Ryan Westergaard said that played an important role in preventing household transmission of COVID-19 — a "real driver" of the virus' spread.
"The ability to have a safe place to isolate and quarantine is tremendously important and is probably an underused strategy in Wisconsin and elsewhere," he said.
DOA spokeswoman Molly Vidal said that since the end of the pandemic remains to be unknown and COVID-19 is still a serious threat to Wisconsinites, the DOA "will continue to partner with local leaders and health officials to provide urgent, appropriate and necessary resources."
-By Stephanie Hoff
WisBusiness.com