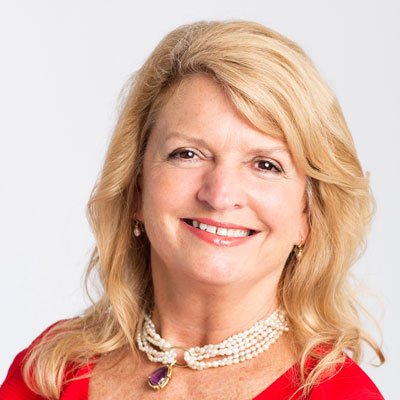 Leaders of small business organizations in the state agree their members will be negatively impacted by coronavirus containment measures, but opinions are mixed on national legislation aimed at addressing the outbreak.

"They might be the first to suffer and get hurt," said Wendy Baumann, president and CEO of the Wisconsin Women's Business Initiative Corporation. "They're small; they don't have huge reserves."

She noted small businesses may face disruptions in their supply chains, a concern that was echoed by NFIB Wisconsin State Director Bill Smith.

"The big problem with the small business economy has been uncertainty," he told WisBusiness.com. "What the coronavirus has done to Main Street is a whole new helping of uncertainty."

He said small business owners in Wisconsin are concerned about how long the restrictions on public gathering and business closures might last, as well as the overall impact on the economy. He noted that 70 percent of U.S. economic growth is consumer-driven, so a lasting slowdown in consumer activity is "something to be worried about."

In a recent survey conducted by NFIB Wisconsin, nearly 40 percent of small business respondents were concerned about slower sales amid the pandemic.

"We're all concerned," Smith said. "Look at the stock market; look at Main Street. It's entirely new territory for many of us, and the small business community is no different."

But in a press conference yesterday with state health officials, Gov. Tony Evers noted that "everyone is taking it on the chin" during the viral outbreak.

"Yes, small businesses might be hurt by this," Evers said. "What we're doing is making sure the virus doesn't spread as quickly as it could."

He said state agencies including the Department of Workforce Development and WEDC are preparing for next steps after the current focus on mitigating the outbreak, which could include "making people whole in the future."

Evers said state legislators could play a role in that effort, but for the moment, state government efforts are primarily aimed at reducing the spread of the virus.

Republican lawmakers from Wisconsin have been criticizing national coronavirus legislation that cleared the U.S. House on Friday 363-40 over the objections of all four Wisconsin Republicans in that chamber. The U.S. Senate is expected to take up the legislation later this week after some technical corrections are finalized in the House.

U.S. Sen. Ron Johnson says he's worried about the "unintended consequences" of mandating that small businesses pay sick leave. And U.S. Rep. Mike Gallagher said he had serious questions about the bill's approach, warning of "severe and unintended economic damage."

In a letter to Johnson and U.S. Sen. Tammy Baldwin, Evers urged "swift passage" of the legislation, which would provide employee sick leave benefits, boost unemployment insurance and support paid leave for workers, the letter shows.

According to Smith, NFIB isn't supporting the legislation because mandates like these reduce flexibility for small business owners. He noted the current form of the bill would exempt businesses from the paid leave requirement if they have more than 500 employees, putting more of a burden on small companies.

He noted that waivers will be available for some of the proposed requirements, but added that "some of these businesses might not even be around to apply for these waivers." He noted NFIB is "very concerned" about potential impacts on members, including the possibility of higher taxes for employers.

Meanwhile, Baumann (pictured here) says she approves of the "fast and furious" approach to addressing the crisis through national legislation.

"We may not get it all right, but we need to see as a nation and a state that we're moving in the right direction," she said. "We can't get caught up in the weeds. We've got to get out there and provide relief to individuals who may not be able to earn an income."
–By Alex Moe
WisBusiness.com