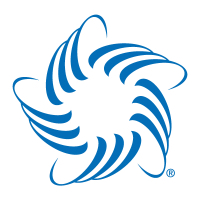 The World Health Organization estimates more than 5 percent of the world's population experiences some type of hearing impairment. A Wisconsin-based company called Ascending Hearing Technologies is using smartphones to help.

AHT was founded in 2018 by Christina Runge, a professor of ear, nose and throat medicine and communication sciences at the Medical College of Wisconsin who specializes in audiology, and Yi Hu, a professor of electrical engineering at the UW-Milwaukee specializing in sound processing. After collaborating for more than 10 years, Runge and Yi recognized a gap in the market for clinically based hearing amplifiers.

AHT's first product is an iOS app that uses an iPhone with ear pods to amplify sounds for the user in real time.

"When you first use the app it will test your hearing and then allow you to do a fine-tuning procedure to ensure the highest quality sound," Runge said.

She added that the app uses machine learning for fine-tuning and sound optimization. AHT is currently developing noise suppression for the next iteration. AHT plans to offer the app on the Apple App Store using a subscription-based model following a one-month free trial period.

The app is meant for people who report difficulty hearing in some daily listening situations. It isn't designed for people with more than a moderate degree of hearing loss. During an initial hearing test, the app will also notify the user if it identifies hearing loss that should be assessed by a hearing professional.

A prototype of the app has been developed in Phase I of a Small Business Technology Transfer grant through the National Institutes of Health and National Institute on Deafness and Other Communication Disorders.

AHT recently submitted a grant proposal for a Phase II STTR, to fund further research and development of the app. Company leaders plan to finalize the app's features and ensure it reaches the standards established by the Apple App Store. The full product is slated to be available in two years.

Having the app funded by the NIH means it will undergo vigorous testing, and a human clinical trial will be conducted for the STTR grant.

"Other amplification apps can be developed and made available on the App Store, but few if any of these apps have been tested in clinical trials," Runge said. To her knowledge, very few of the current available products are developed by people with clinical expertise with fitting hearing aids.

"There is some competition, but I feel that our app will definitely be able to stand up to it," she said.

AHT is a finalist for the 2020 Wisconsin Governor's Business Plan Contest, which will culminate at the Entrepreneurs' Conference in June. This annual event, put on by the Wisconsin Technology Council, is going virtual for the first time this year.
AHT is looking to raise $1.5 million from investors. The company would use the money to help with a Phase III clinical trial and to hire four new employees, including two audiologists, a marketing specialist and a research administrator.

"Already up to this point, the exposure that AHT has gotten to local business professionals, and everyone involved in this process has just been invaluable," Runge said. "I'm positive it's opening doors already that AHT will see in the future, that we don't even know about yet."

Runge noted she is amazed by the support of many others in the state's startup community. Along with funding opportunities and people eager to help, that support "motivates you to keep going when things are tough because you know a lot of people are rooting for you."

"If nothing else, it makes you really feel good to be a part of the state and a part of the process," she said.

The company's goal is to get the technology to the hands of people who can use it — "to help people hear better, and communicate better, and help the quality of life for the people in Wisconsin and beyond."
— By Kaitlin Edwards
Edwards is a student studying life sciences communication and neurobiology at UW-Madison.