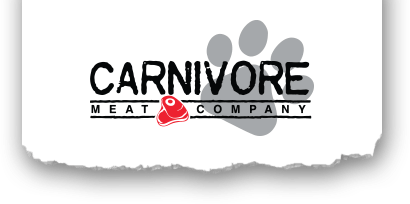 A Green Bay company is among those satisfying interest in CBD products for pets.

The Carnivore Meat Company, maker of raw pet food brands Vital Essentials, Vital Cat and Nature's Advantage, announced yesterday it has partnered with Festival Foods to offer its Vital Essentials Freeze-Dried Hemp Chews at stores across Wisconsin.

The hemp chews are a combination of Wisconsin-sourced hemp oil and 100 percent beef. According to Carnivore Meat Company's release, Vital Essentials Freeze-Dried Hemp Chews enhance the desired effects for specific conditions pets may experience: lack of energy and focus; nervousness, stress or anxiety; and pain and inflammation.

"We believe the initial and continued interest in our products are due to the fact that Carnivore Meat Company is a Wisconsin-based pet food manufacturer and Festival Foods supports locally sourced and made products," Carnivore spokeswoman Melissa Olson told WisBusiness.com. "Furthermore, our hemp oil provider is also based in Wisconsin along with the testing facilities that issue the Certificate of Analysis for these items. You can't get more Wisconsin than that!"

She noted that in addition to the Wisconsin-sourced hemp, the company's freeze-dried products only contain meat from the U.S. and do not include fillers, such as grains, or artificial ingredients. The freeze-dry retains nutritional value.

"Most other hemp chews for pets are made with a host of ingredients that are not necessarily high quality or healthy for our pets," Olson said.

Festival Foods, also a Wisconsin-based company, operates 32 stores statewide and has introduced Vital Essentials Hemp Chews in the pet section of all of its locations except in Fort Atkinson and Copeland Ave, La Crosse.

"We will continue to work with Festival Foods to sell Vital Essentials Freeze-Dried Hemp Chews in all of their locations," Olson said.
-By Stephanie Hoff
WisBusiness.com