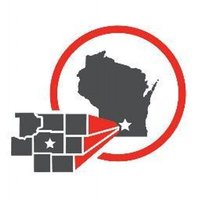 — Businesses responding to the July COVID-19 Wisconsin Business Impact survey expressed extreme caution in business and personal travel plans.
The Madison Region Economic Partnership, Wisconsin Economic Development Corp., the state's eight other regional economic development organizations and UW-Oshkosh released results yesterday from its fourth statewide survey. 

For the first time, respondents were asked to share their perspectives on business and personal travel during the pandemic, with 65 percent of respondents eliminating all non-essential travel for the remainder of this year, and more than one-third already deciding to do the same in 2021.

Personal travel has also decreased for 70 percent of respondents.

"We added the travel questions because we've been monitoring reports from our partners at Dane County Regional Airport and the numbers are staggering," said MadREP President Paul Jadin adding that April and May showed declines in passenger travel of more than 90 percent.

"MSN is vitally important to the economy of the Madison Region as we continue to navigate reopening," he said. "The availability of direct flights to and from our airport is a consideration for every national and international business that considers locating here."

Respondents to survey, administered July 7-20, represent more than 21,700 employees across the state. The survey received a total of 615 responses and is reported with a margin of error of +/- 3 percent.

Other notable results included that 43 percent of respondents reported some level of comfort with their business's ability to return to work-from-home, while a quarter of businesses reported being extremely uncomfortable with it. In the first survey conducted in April, most businesses reported less than 50 percent productivity in their remote workforce.

More than half of firms reported survivability of seven months or more, however 55 percent also continued to apply for financial assistance last month. Seventeen percent continue to expand their online presence.

The August Business Impact Survey will be sent to responding businesses and partner organizations from Aug. 5-19.

Results can be found at: uwosh.edu/ccrs/covid-19-survey
-By Stephanie Hoff
WisBusiness.com