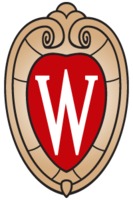 UW-Madison Professor Timothy Donohue is calling for Senate leaders to form policies that invest in the biotech and biohealth industries.
"The country, its citizens, and society will benefit from bold, inter-agency investments in securing U.S. leadership in the bioeconomy," said Timothy Donohue, director of the Great Lakes Bioenergy Research Center at UW-Madison.
Donohue testified yesterday before the Senate Subcommittee on Science, Oceans, Fisheries, and Weather. The hearing examined the federal government's role in these segments of the economy and related research.
"We need a lot of inter-agency coordination because this initiative will reach across all of the obvious players," said Donohue.
He pointed to the National Institute of Health, the National Science Foundation, the Department of Energy, the United States Department of Agriculture and the National Institute of Standards and Technology, but didn't specify which agency should take the lead.
"In Wisconsin, our bioeconomy has deep roots from farming to food processing to producing paper and power to keep the economy running; we've always used the resources available to build a better life." said U.S. Sen. Tammy Baldwin. "This discussion is about the next phase of economic potential in our bioeconomy."
Donohue argued that a federal investment in these areas could support new jobs and economic growth nationwide, produce new bio-based chemicals and materials, allow the U.S. to become less dependent on foreign products, transform medicine and agriculture, and safeguard the environment.
He said that these industries will rely on new technologies such as artificial intelligence as well as human labor.
"This bioeconomy is also very different in that its success will also rely very heavily on farmers, laborers and educators who inspire future members of this community to be part of a new and diverse workforce," he said.
According to Donohue, out of the one million or more jobs created for the bioenergy industry, only 10 or 20 percent would require a PhD.
"The vast majority of people in this space will be blue-collar, associate degree people who will benefit from this," he said.
But for the people who need STEM training, Donohue said they need to be trained differently than he was as a student.
"I lived in a silo [and] learned how to do biochemistry and microbiology," he said. "Everyone in my lab is doing team based science — this is what is going to drive the STEM advances in this field."
Donohue also called for increasing public investments in genetic technologies.
"All of this DNA that we've sequenced is basically in the cloud, they're not in my freezer," he said. "So we need to be able to get them out of the cloud and put them in my freezer so that all of us can do responsible experiments."
He noted that the bioeconomy will provide products for existing industries that are struggling as well as new industries in rural communities across the nation. He later used the Wisconsin Alumni Research Foundation as an example of what a successful path from research to commercialization looks like.
"Don't lose sight of the fact that the next greatest advance might come from the single investigator-funded grant," said Donohue.
–Stephanie Hoff
WisBusiness.com