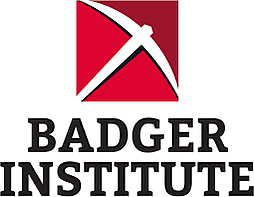 The Badger Institute is calling for regulatory reform of occupation licensing as a solution to Wisconsin's labor shortage.

"Wisconsin has labor shortages, and we need as many workers as we can get. And we need to be attracting workers from other states," said Collin Roth, director of communication at the Wisconsin Institute for Law and Liberty.

Iris Hentze, a policy specialist with The National Conference of State Legislatures, at a Capitol event shared a report demonstrating licensing regulation reforms "address unnecessary employment barriers that affect specific populations."

An occupational license is a credential the government requires a worker to hold in certain occupations. According to the NCSL report, the populations most affected by the requirements are active duty military and veterans, military spouses, immigrants, people with a criminal record and borrowers who have defaulted on their student loans.

Occupational licensing changes have been supported by both the Trump and Obama administrations, said Julie Grace, a policy analyst for the Badger Institute's Center for Opportunity.

"That's because it's really not a red or a blue issue," she said. "It's an issue that impacts nearly a quarter of our workforce and nearly every consumer in our state."

Patty Salazar, executive director of Colorado's Department of Regulatory Agencies, was invited to speak on Colorado's sunrise and sunset review laws. These allow industries to apply to be regulated and require a review of all existing licenses or licensing boards after a set number of years.

"I firmly believe that regulation is not partisan," said Salazar. She used Colorado as an example of "common sense reforms and balancing consumer protection with getting people in the workforce."

She said stakeholder engagement has been the most effective way to make sound recommendations to lawmakers. In addition to providing recommendations, her agency is responsible for enforcing regulations passed by the Legislature.

"The more exhaustive and meaningful the better," said Salazar about making recommendations. "We do our due diligence in making sure we're vetting recommendations appropriately."

Hentze, the NCSL expert, added universal licensing recognition and alternatives to licensing as more options states use to change licensing regulations.

Licensing reform is an economic freedom and opportunity issue, said Roth. "We have a right to earn a living free from unnecessary government interference and favoritism."