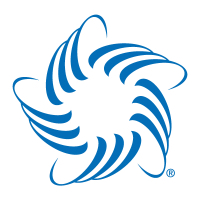 If COVID-19 has taught us anything, it's that germs can thrive almost anywhere and spread in the blink of an eye. Today, most people are wiping down their countertops with disinfectant that kills the germs on the surface but leaves behind a breeding ground for new germs.

In 2011, a Wisconsin couple was looking for a cleaning product that could protect their home from germs, even after the cleaning supplies were returned to their cupboards. After scouring the soap and cleaning compound industry, they decided to create their own.

Enter AGent+ Cleaner Protectants from AGent Plus Solutions LLC. These naturally derived cleaning products, with multi-purpose and hard surface solution, have a water-based formulation that cleans with citrus oils and isopropyl alcohol-like typical cleaning products.

The AGent+ difference comes from adding a bonding agent along with nano-scale copper and silver to protect the cleaned surfaces for up to three days. The small particles provide a high surface-to-volume ratio, helping consumers to use less product and have a smaller environmental impact. This unique use of nanotechnology was awarded patents in the United States and Canada.

Competitors don't offer products with the same ability to protect surfaces for up to three days, based on results from numerous independent studies.

Controlling the growth of microbes has become top-of-mind for many people during the COVID-19 pandemic. With consumers looking for products that will keep their families safe, founders see a huge opportunity in the market.

The soap and cleaning compound industry generated over $60 billion in 2016, with 57 percent and 43 percent representing the household and commercial segments, respectively.

Because of AGent+'s ability to diminish the cross-contamination and microbial growth risks in high-traffic places with many people, they have focused on entertainment venues to enter the market and gain awareness. Customers include the Wisconsin State Fair and seven Major League Baseball teams, including the Milwaukee Brewers.

The current business model of APS is business-to-business, with commission-based sales representatives in addition to the management team. For direct-to-consumer sales, there is an e-commerce platform. Company leaders expect to see growth through their online presence within the medical market. Other opportunities, including specialty catalogs and multi-level marketing companies, are being discussed at this time.

The leadership team is comprised of people with a wide range of backgrounds in business, law, healthcare, software and government regulations.

"Most household cleaning products have been around since the 1940's and 50's," said Jeffrey Lord, inventor and manager of APS. "Since then, science has taken us to the moon and back, and we have a rover on Mars that can be controlled from Earth. AGent+ has taken this same pioneering approach by safeguarding everyday items using nanotechnology to not only clean, but protect surfaces, naturally for up to three days. This is an innovation, given global concerns, whose time has arrived."

APS is one of 28 finalists in the Wisconsin Governor's Business Plan Contest, which will wrap up in June at the Entrepreneurs' Conference. Winners receive access to a statewide network of community resources, advice, education, talent and possible sources of capital. APS is seeking $1 million in funds to support its strategy, including building brand recognition for sales growth and a regulatory foundation for their entry into the medical market.
— By Allie Breunig
Breunig is a student in the UW-Madison Department of Life Sciences Communication.