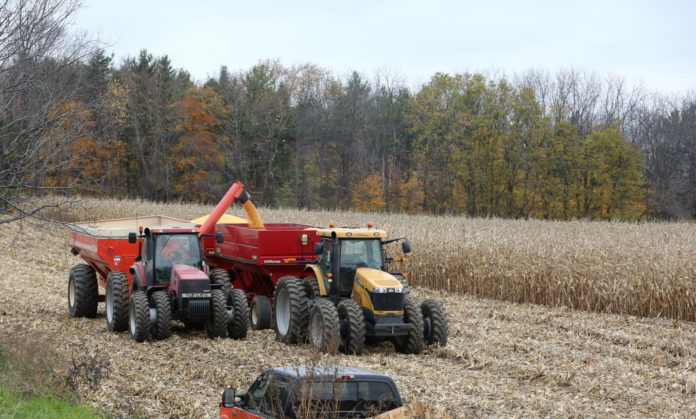 Agriculture groups in Wisconsin are urging the federal government to immediately begin purchasing excess dairy products to donate to food banks and other programs.

The push comes as farmers and other producers are grappling with an oversupply of milk and other dairy products driven by closures of schools and restaurants, which make up a major piece of their market.

"As we went into 2020, this was to be a rebound year for dairy," said Tim Trotter, executive director of the Dairy Business Association and the Edge Dairy Farmer Cooperative. "Now we see a more devastating outcome for dairy farmers."

He and other industry leaders detailed their request yesterday during a call with reporters after sending a letter to USDA officials.

In the wake of 9/11 and after the previous economic downturn around 2008, Wisconsin Cheese Makers Association Executive Director John Umhoefer noted members saw sales decline. But he said the current crisis is "without precedent," as nearly half of restaurants are closed or operating at a reduced level.

Across the industry, Umhoefer noted "it's a mixed bag" with some production plants running at full capacity to keep up with increased retail demand. Others have cut back on shifts since their market has largely dried up.

The ag groups are asking USDA to purchase a number of products including cheddar, mozzarella and Italian cheese, as well as butter and nonfat dry milk. They're requesting the agency works with them to estimate quantities for any purchasing program.

"That would help us clear the market," Umhoefer said, adding these products could be "particularly useful" as donations for food banks, to help families struggling due to the impact of the virus.

In response to the fluctuating market, some dairy producers have been asked by processors and other purchasers to dump their milk, which Trotter says is "not a good sign."

"We believe part of the population needs this desperately," Trotter said. "There's a lot of great products in storage — let's get it to the people who need it."

Gordon Speirs, a farmer and owner of Shiloh Dairy in Brillion, agreed the situation represents a "time of crisis," but cautioned regulators against picking "winners and losers within the industry."

He said his farm isn't dumping milk at this time, and hasn't laid off workers in response to the pandemic. Shiloh Dairy is home to more than 4,500 animals, and Speirs noted "we need all employees on deck."

A West Bend farm called Golden E Dairy is dumping thousands of gallons of milk a day, according to a report in the Milwaukee Journal Sentinel. And Black Cat Dairy in Lake Geneva began dumping milk earlier this week, a Kenosha News report shows.

The same report noted Burlington dairy farmer Brian Schaal is considering doing the same after receiving a letter from Foremost Farms-USA cooperative urging members to consider dumping their milk.
–By Alex Moe
WisBusiness.com