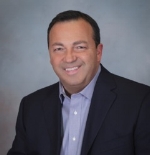 This week's episode of "WisBusiness: The Podcast," features Scott Suder, president of the Wisconsin Paper Council, and Sam Miller, operations manager at Verso.

The Wisconsin Paper Council supports roughly 30,000 people who work in Wisconsin's paper and forestry sector. Verso is a leading producer of specialty papers, packaging and pulp in Wisconsin Rapids.

Store shelves are proof that paper products such as toilet paper and paper towels are in high demand. And our current pandemic has also called for more personal protective equipment for frontline and essential workers.

To keep up with increases in demand, Suder said manufacturers producing those items "are working 24/7 to make sure that their supply chain, and the manufacturing and the transportation and technology work streams are operating at peak capacity."

As an essential business, paper manufacturers also had to rethink their safety procedures to keep workers feeling safe and healthy, an "emotional" task with rapid changes, according to Miller.

In addition to using guidance from CDC and WHO for best workplace practices, Miller said Verso is "communicating with our membership, engaging them to look for different ideas and creative ways to continue to operate while doing it with state health practices."

Suder said the council also provides safety guidance. But the council has focused more on making sure paper manufacturing is labeled as essential and the supply chains are continuing to run as Wisconsin moves towards a new normal.

"It's forced us to become more flexible, to get into different markets and try different things," said Miller. "In some of the areas where our markets declined, I expect that to bounce back."

Listen to the podcast below, sponsored by UW-Madison: