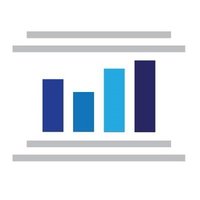 The state's ongoing workforce shortage is being driven by a decreasing youth population, a growing number of seniors and a low birth rate, a new report from the Wisconsin Policy Forum shows.

The lack of working-age residents varies across the state, with places like Marshfield and Wisconsin Rapids faring much worse than the Madison and Appleton areas.

Wisconsin's working-age population — 18 to 64 — peaked in 2011 at 3.6 million, the report shows but has decreased by about 1 percent since then. It's declined slightly each year for the past four years, marking a "relatively small" but nonetheless troubling trend, report authors said.

At the same time, the state's youth population has decreased by over 45,000 since 2011 for a decrease of 3.4 percent. And WPF says this trend is likely to continue, drawing on prior reports showing the state's birth rate is the lowest it's been in a generation. Furthermore, the state's fertility rate has also decreased over the past 10 years.

Citing numbers from the state Department of Workforce Development, the report shows total jobs are expected to increase by 210,178 workers between 2016 and 2026. And with many from the baby boomer generation retiring, more job openings are sure to be created.

But the state projects "virtually no growth" in the working-age population through 2040.

"While long-term jobs projections are difficult to make and could turn out to be inaccurate (due to a variety of factors such as changing technology and automation), these numbers paint an ominous picture," report authors wrote.

Since 2011, the state's senior population — ages 65 and older — has increased by 163,970. And since 2005, it's grown by 42 percent. Report authors say this trend could impact the state's ability to fill existing jobs, as well as efforts to attract new businesses to the state and convincing existing companies to expand.

Of the state's 23 most populated counties, 17 have lost working-age residents since 2011.

The greatest decrease was seen in Wood County, which contains Wisconsin Rapids and Marshfield. That county lost 5.9 percent of its working-age population over that period. The second largest drop by percentage was in Manitowoc County, which lost 4.6 percent of its working-age population since 2011.

By number, Milwaukee County has lost the most working-age residents, with 8,846.

Meanwhile, Dane County has gained over 15,000 working-age adults, for an increase of 4.7 percent since 2011. Report authors chalk that up to UW-Madison attracting students to the area. And Dane County has also seen a "strong and steady growth" in its under-18 population.

Appleton's Outagamie County has experienced 2.9 percent growth in its working-age population, while St. Croix and Kenosha have also seen "modest increases." But those counties are near the Twin Cities and Chicago metro areas, and many jobs held by residents are outside of Wisconsin.

The WPF report shows Wisconsin isn't alone in its workforce woes. Citing research from the national Economic Innovation Group, the report shows half of U.S. states and 80 percent of U.S. counties lost "prime" working-age adults between the ages of 25 and 54 in the decade spanning 2007 to 2017.

For the state to meet its existing and future workforce challenges, report authors suggest finding ways to increase labor force participation among various populations including teens, seniors and those with criminal records.

That could include creating more flexible part-time jobs to keep older adults working longer, or for stay-at-home parents.

Wisconsin's teen labor force participation has historically been fairly high, but that's declined along with the national trend to below 52 percent in 2017.

WPF says reducing barriers to employment related to criminal records could help, including expanding reentry services for the recently incarcerated. The state is already making progress on that front, the report shows, with new efforts to incorporate job centers into correctional facilities.

Other potential solutions include expanding immigration programs, and bringing in more non-resident students to the UW System, report authors said.

See the full report: http://wispolicyforum.org/focus/wisconsins-workforce-challenges-intensify/