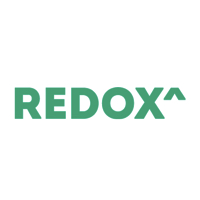 The Wisconsin Women's Health Foundation is using a data platform from a startup called Redox for its First Breath program, a statewide smoking cessation effort aimed at pregnant women and young moms.

The Madison company is providing services to WWHF through a charitable program that subsidizes the cost of the health data services for nonprofits and other qualifying groups.

"'Redox Gives exists to support organizations that traditionally wouldn't have the resources to purchase Redox but would benefit from our integration platform and services," said Niko Skievaski, co-founder and president of Redox.

The First Breath program relies on health care staff at OB/GYN clinics who refer targeted smokers to the Foundation, which has dedicated counselors to guide pregnant women and young mothers away from smoking.

A release shows WWHF has 240 First Breath sites that have served 20,000 women — and more than half of participants quit smoking or reduced their intake during pregnancy. Eighty percent of patients in the program say their homes are smoke-free six months after childbirth.

First Breath has coverage in all 72 counties, and has trained more than 900 health care staff to refer individuals to the program. Between 2017 and 2018, the number of sites grew by 50 percent. Over the same period, the program saw a 34 percent increase in reach to pregnant or postpartum women.

"We can better serve families as they join the program, as well as connect with health provider
networks throughout the state," said Lisette Khalil, WWHF operations director. "By removing much of the paperwork involved in bringing people in, we can focus on getting their families on their journey to improved health."

Smoking while pregnant causes developmental issues for babies. And smoking even after pregnant increases the risk of sudden infant death syndrome, according to the Centers for Disease Control and Prevention.

The latest annual report from the First Breath program shows 11 percent of Wisconsin women used tobacco during pregnancy in 2016, compared to 7 percent for the national average. That percentage rises for various populations — 38 percent for Native Americans in the state, 13 percent for African Americans and 19 percent for biracial residents, the report shows.

Meanwhile, the maternal smoking rate for those with a high school education or less was 21 percent, the same as the rate for expecting mothers on Medicaid, according to the report. And for those who lived with a smoker, the rate was 44 percent. Those numbers come from the state Department of Health Services.

"We are thrilled that our partnership with WWHF gives people the help they need to be healthy and pass that down for generations," Skievaski said.

The Redox platform integrates various health care software to exchange secure data with a goal of improving patient care. The company recently announced more than 500 care delivery organizations and 236 software vendors use the Redox system, with 33 percent growth in its customer base in the first half of the year.

The Redox Gives program is open to any qualifying nonprofit or public health organization in the United States.

See more on Redox Gives: http://www.redoxengine.com/redox-gives/

Get more details on the First Breath program: http://www.wwhf.org/first-breath/

See an earlier story on Redox: http://www.wisbusiness.com/2016/redox-realizes-at-sxsw-its-grown-up/