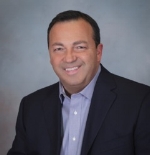 With a renewed focus on advocacy, a "massive" restructuring project in the rearview mirror and more than 21 new members, Wisconsin Paper Council President Scott Suder says: "We're back." 
"The Paper Council has been somewhat of a sleepy organization for a while, and we hadn't been doing as much advocacy or outreach both internally and externally as we perhaps should have," he told WisBusiness.com yesterday at the group's annual meeting.
Now, he said, the group has created strategic plans to reach its goals and has adopted "best practices across the board." Last year's meeting brought in about 60 participants, while yesterday's event more than doubled that number.
Suder says he's seeing resurgent excitement and enthusiasm surrounding the state's paper industry, which he noted produces more paper than any other state in the country.
He mentioned the new investments being made at ND Paper and Green Bay Packaging, the "renewed commitment" of Verso Corporation to Wisconsin, and Midwest Paper Group retaining hundreds of employees.
"Paper is alive and well; we're a vibrant industry," Suder insisted. "Anyone who's out there saying paper is dead, well they're dead wrong."
Suder said it's the Paper Council's job to make people realize that "paper is not just paper."
"It's specialty products, it's the cups you buy at Starbucks, it's even in aerospace engineering, in space shuttles," he said. "It's not just a piece of white paper, it's a very key component of our everyday lives."
As part of the new lobbying efforts, he said the Paper Council is looking at ways to get more drivers into the trucking industry, which is also hurting for workers. He said the group is also looking to get a "state rail plan" created, to increase transportation options.
"And we want to make sure that people realize we're a major energy utilizer… millions [of dollars] per month in some cases for mills," he said. "We want to make sure those energy costs are fair, that they're sustainable." 
See more coverage from the event: https://www.wisbusiness.com/2019/paper-councils-legislators-of-the-year-highlight-differing-priorities/