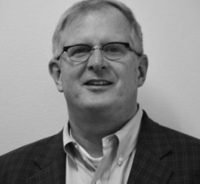 This week's episode of "WisBusiness: The Podcast" is with Wally Block, founder of TherVoyant, a Madison research startup focused on precision guidance for complex medical procedures.

"We're experts in guiding this therapy called convection-enhanced delivery," Block said in a recent interview. "You put small holes into the skull, put catheters into the brain, and then under pressure, you push the drug through the spaces between cells to move it much further than you could go with just a hand injection."

In many cases where this therapy was attempted and failed, Block says autopsies revealed the drugs didn't go where they were expected to go.

"Our value is, we allow you to test the drug, not the drug delivery, because we immediately provide the feedback that the drug is going where you want it to go," he said.
Listen to the podcast below, sponsored by UW-Madison: