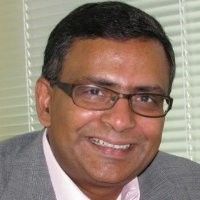 This week's episode of "WisBusiness: the Podcast" is with Shree Kalluri, CEO and founder of a Madison startup called Zerology.

Kalluri and others announced this week that Zerology is partnering with Green Cab of Madison to replace the taxi cab company's hybrid electric fleet with fully electric Tesla Model 3s. In the podcast, he explains what drove him to launch his tech startup earlier this year.

Over the past 20 years, Kalluri has seen "phenomenal growth" in the Madison area but notes that development has led to congested freeways and rising emissions. He says partnering with Green Cab is just the first step toward revolutionizing transportation in Madison, including initiatives related to public transit in the region.

"Madison is an amazing community," he said. "Let's make Madison the most sustainable city in the world — let's show the world how it's done."
Listen to the podcast below, sponsored by UW-Madison: