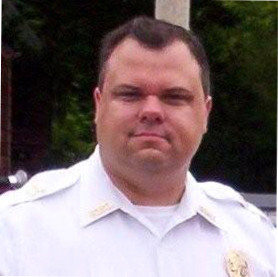 This week's episode of "WisBusiness: The Podcast" is with Sean Marschke, president of the Wisconsin Chiefs of Police Association and chief of police in Sturtevant.

He discusses a bill from bipartisan authors that would provide health insurance to the families of police officers killed in the line of duty. The legislation has 91 sponsors, representing about 70 percent of state lawmakers.

"These legislators are saying, finally this is something we can do to say that we back the badge, that we back first responders in our state, and that we're going to take care of their families," Marschke said.

He says committee hearings are tentatively planned for this fall and said passage by the end of the year would be "a great Christmas present."

"We'll do whatever we can to help it pass," Marschke said.

The legislation has been introduced by: Sens. Van Wanggaard, R-Racine, and Janet Bewley, D-Mason, as well as Reps. John Spiros, R-Marshfield, and Steve Doyle, D-Onalaska. It's been introduced before with different funding sources and coverage inclusions, but this version is seeing the strongest support yet.

"In past bills, a lot of times the 'how to pay for it' was a question, and that question still exists today," Marschke said. "It's something that I truly leave to the Legislature figuring out how that comes, whether municipalities take care for it and then put in reimbursement, or whether the state takes care of it."

He believes lawmakers can come up with the best formula for funding, adding: "It doesn't really matter who pays for it. It shouldn't be the families that pay for it."

Marschke stresses that providing insurance for the families of fallen officers would be "truly a small fiscal amount." On average, he says two law enforcement officers die in the line of duty every year in Wisconsin. If passed, the new law wouldn't apply to unmarried officers, or to spouses of fallen officers that remarry.

"If you look at the numbers for what this would cost, it's a drop in the bucket," he said. 
Listen to the podcast below, sponsored by UW-Madison: