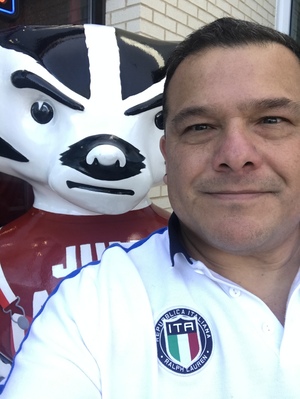 This week's episode of "WisBusiness: The Podcast" is with Manuel Altuzar, president and owner of Globaltranz Consulting, an agricultural staffing agency based in Madison.

The company got its start in 1996 as a translation and interpretation services provider and has since grown to offer consulting for dairy and swine farmers, as well as other producers. It now has marketing services as well and consults with businesses expanding to Spanish-speaking areas outside of the country.

Globaltranz Consulting is active in 17 states and Altuzar recently told WisBusiness.com that Missouri is his next target for expansion.
In the podcast, Altuzar discusses the rising need for skilled employees in the agricultural industry, as well as some of the related pressures placed on farmers and their families. His business has expanded in recent years as demand has "skyrocketed," particularly in the Midwest.
He also talks about the state's dairy culture, as well as his personal connections to Wisconsin and his alma mater UW-Madison.
"When I came to Wisconsin 25 years ago, I felt welcome from day one," he said. "And I remember thinking, this is home."
Listen to the podcast below, sponsored by UW-Madison: