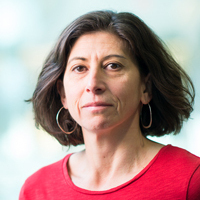 This week's episode of "WisBusiness: the Podcast" is with Laura Heisler, director of the Wisconsin Science Festival.

The podcast centers on the upcoming events, which run Oct. 17-20 with discussions, presentations and experiments planned across the entire state. It's been held every year since 2011, around the same time the Wisconsin Institutes for Discovery was launched on UW-Madison's campus.

"We were really interested in creating a community connection between scientific research at UW-Madison — but also more broadly across the state — and the citizens of Wisconsin," she said.

Heisler says the Wisconsin Science Festival is part of a "global movement" of science festivals that have been rising in popularity over the past decade.

"Every place that started the festival has seen it thrive and grow over the past 10 years," she said.

Hundreds of events are being held in dozens of communities across the state, covering topics in the fields of: technology, math and engineering; sports, health and medicine; agriculture and the environment; and a number of other focus areas. In the podcast, Heisler spotlights events of interest to the state's business community.
Listen to the podcast below, sponsored by UW-Madison:
See more on the Wisconsin Science Festival: https://wisconsinsciencefest.org/