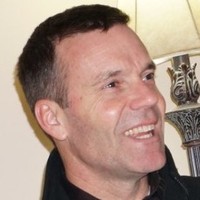 This week's episode of "WisBusiness: The Podcast" features Lane Brostrom, CEO for Cmxtwenty, a Milwaukee company developing a pain management drug that could serve as an alternative to opioids.
The company recently completed a Phase 1 human clinical trial that showed its drug candidate has similar effects to strong opioids without the negative side effects normally associated with opioids. These include respiratory depression, risk of addiction, nausea and constipation.
Brostrom says company leaders are currently focused on preparing for a Phase 2 proof of concept study with an intravenous form of the company's drug, also called CMX-020. It will be tested on patients who've recently undergone a hip or knee replacement.
"We want to show CMX-020 would be good for post-operative pain," he said. "This will set the stage for showcasing that we can in fact replicate the analgesia of opioids but without adverse events."
Brostrom says the drug is still "a few years away" from the market, but adds: "We're getting very close." 
Listen to the podcast below, sponsored by UW-Madison: