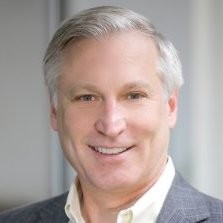 This week's episode of "WisBusiness: the Podcast" is with Kevin Klagos of First Choice Dental, a Dane County care provider with 11 clinics in the Madison area.

He discusses a bill the company is supporting aimed at getting more early-career dentists to work in rural areas of the state.

The bill would create a scholarship program that would award five $75,000 scholarships each year to students at the Marquette University School of Dentistry who commit to practicing in qualifying rural areas that lack access to dental care. The legislation is backed by the Wisconsin Dental Association, Marquette University and the Wisconsin Farmers Union.

Klagos also talks about the growth of First Choice Dental since it was founded in 1996 by a group of three Madison-area dentists. He touches on the importance of community for dental practice, and gives his take on the state's rural dental care shortage.

FCD has 190 employees serving the Madison region, including 25 general dentists and seven specialists.

"We've been able to expand in the surrounding areas around Dane County, and as Dane County has grown, we've been able to grow with them," Klagos said. "We believe that people prefer to go to the dentist closer to where they live, and we've brought those services closer to them."
Listen to the podcast below, sponsored by UW-Madison:
See more on First Choice Dental: https://www.firstchoicedental.com/