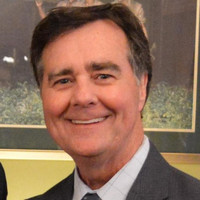 This week's episode of "WisBusiness: The Podcast" features an interview with John Sauer, president of LeadingAge Wisconsin, a nonprofit nursing home company based in Madison.
In the discussion, he highlights challenges facing nursing homes in the state, and explains why LeadingAge is backing an $83 million budget request for the coming biennium. If approved, he says those funds would be used to boost reimbursement for nurses and other care providers.
Sauer notes that Wisconsin has the second-worst Medicaid nursing facility rates in the country. And one in five caregiver positions in the state are currently unfilled, based on a survey conducted earlier this year. That means about 16,000 positions in assisted living and skilled care are vacant.
These pressures are causing many nursing facilities to fold. Since 2016, more than 30 nursing homes in the state have shut down — 11 of which closed since the start of this year.
"It's a well-documented workforce crisis," he said. "We can't just simply raise our prices to attract more people if public payers are not willing to step up and help fund those increases."
Listen to the podcast, sponsored by UW-Madison: