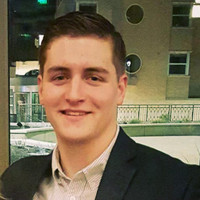 This week's episode of "WisBusiness: the Podcast" is with Grady Buchanan, an investment analyst at the Wisconsin Alumni Research Foundation and the CEO and co-founder of OmniValley.

Buchanan discusses the growth of the platform, which connects investors and others in the venture capital space across the country. When he first came on the podcast in summer 2018, the platform had about 100 members. That's now risen to 450.

"It's funny to think about just what's happened in a year," he said. "We're still targeting about a third accelerators, a third venture firms and a third what we call limited partners or institutional investors that are investing in venture funds."

He says the platform was recently relaunched and rebranded in June with an ecosystem map and updated member list.

"We're pretty agnostic to where they are location-wise," he said, but admitted he has an "inherent bias" toward members in the Midwest. He says about seven international entities have joined the platform, but he said it's mainly aimed at U.S.-based firms and accelerators.

"We're pretty heavy in San Francisco, New York, Boston as you can imagine, but we're also very heavy in the Midwest in some of those alternative, more peripheral markets," he said. "We're pretty happy with the dispersion that we have."
Listen to the podcast, sponsored by UW-Madison: