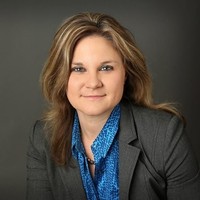 This week's episode of "WisBusiness: the Podcast" is with Ellen Sexton, CEO for UnitedHealthcare Community Plan of Wisconsin.

She discusses a housing support program UHC is piloting with a goal of reducing health care costs for some of its "most complex" Medicaid members. The program is covering all housing costs for 12 individuals with some of the highest costs and utilization numbers, many of whom were previously homeless.

These individuals are housed throughout Milwaukee County and were able to choose the area they wanted to live. The program was launched last summer in partnership with the Milwaukee County Housing Division, which helped locate housing for participants.

"Think about somebody who has diabetes; they have to keep their insulin at a certain temperature," Sexton said. "It's pretty hard to do that when you're living out of a shelter, or living out of your car."

In the past year, the program has significantly reduced the number of emergency room visits and inpatient hospital stays for participants, according to Sexton. She said several people have "graduated" from the program, and others are seeing marked improvements in their lives.

Some of the participants require intensive case management, with several being paid daily visits.

"We're setting goals for them, whether it be health, maybe in the area of education, jobs, things like that," she said.  
Listen to the podcast below, sponsored by UW-Madison: