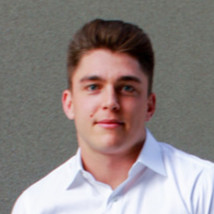 This week's episode of "WisBusiness: the Podcast" is with Clay Burdelik, a Madison-based entrepreneur who recently launched a new venture called Cockpit Mobile.

He built his company's software with a team of developers at StartingBlock Madison, an entrepreneurial hub and coworking space.

The platform helps event organizers and workers coordinate tasks and communicate through a news feed. Burdelik and his team launched the company earlier in the summer, and have piloted at several music festivals including Austin City Limits, Voodoo Fest in New Orleans and Freakfest in Madison.

In the podcast, Burdelik discusses a recent pivot he made after realizing his previous venture wasn't viable. He talks about lessons learned from the recent pilots, and details plans to expand to other large outdoor events such as marathons and triathlons.

"They're great events that we can get set up really quickly," he said. "They can be up and running in the environment in 10 minutes. Let's say a 5K or 10k, it can really help them with their volunteer coordination."
Listen to the podcast below, sponsored by UW-Madison: