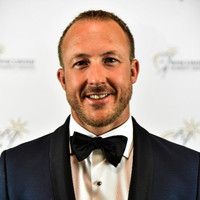 This week's episode of "WisBusiness: The Podcast" features Brad Hollister, founder of a Madison-based logistics firm called SwanLeap.
SwanLeap was named by Inc. magazine as the fastest-growing U.S. company of 2018. Hollister discusses that meteoric rise, as well as his plans for sustaining the company's growth.
Over a three-year period, SwanLeap grew from $113,000 in revenue to over $100 million, for a growth rate of over 75,000 percent.
"It's been an absolute rocketship," he said. "The numbers look really big and impressive when they start small. But now that the numbers are big, certainly we're seeing a lot of growth but we definitely can't continue the percentage that got us to the notoriety nationally and internationally that we've had."
SwanLeap helps business customers save money on shipping costs using an artificial intelligence system.
He says the company's success is built in part on listening to clients, understanding their needs and crafting software solutions to fit those requirements. That slows down the process of activating new customers, but Hollister says it's worth it.
"The product roadmap is being defined by the customers," he said. "We have to really listen and put ourselves in the shoes of our clients." 
Listen to the podcast below, sponsored by UW-Madison: