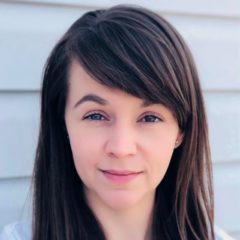 Richelle Martin, managing director for the Winnow Fund, wants to see more diverse representation in the venture capital field.

In early November, the fund announced $3.5 million in new capital raised toward an $8 million target. As part of the Badger Fund of Funds, the Winnow Fund will look to colleges and universities throughout the state for opportunities to invest in pre-revenue companies.

Martin heads the only women-led fund that's based in the state and investing in Wisconsin companies, and says she's "really honored and proud" to be a part of it.

"Someone is always going to have to be the first," she told WisBusiness.com. "There is this stereotypical idea of what a venture capitalist looks like, and I don't fit that in so many ways."

After majoring in art history, political science and psychology at UW-Milwaukee, she went on to law school. But after less than a year at a law firm, Martin left for a job at UW-Madison and spent more than six years negotiating research contracts.

That university experience will inform Martin's work with the Winnow Fund, as she pursues a strategy she's calling the "venture capitalist-in-residence" model. Similar to the entrepreneur-in-residence idea used by startup accelerators, law firms, business schools and other entities, the fund will have a presence in various colleges and universities in the state.

"It's really valuable for students, and faculty and staff to have access to someone who has real-world experience," she said. "They're learning in the classroom but there is a little bit of a translation that has to happen to apply that."

She plans to foster discussions around investing and launching companies, "so people can start thinking about that earlier in their careers." She wants to complement existing resources with the venture capital point of view and with a focus on accessibility for students and others.

Because the Badger Fund of Funds is the Winnow Fund's largest investor, Martin explains the fund's terms are defined by the Badger Fund's agreement with the state. As part of that relationship, the Winnow Fund is looking to invest in agriculture, information technology, medical devices and medical imaging, advanced manufacturing and engineered products.

"They give us a lot of leeway," Martin said.

Martin got connected to the Winnow Fund after a chance meeting with Ken Johnson, the Wisconsin-based partner of the Sun Mountain Kegonsa Firm, which manages the Badger Fund of Funds. The fund got a $25 million investment from the state in 2015 and has attracted more than $5 million in follow-on funding.

All of the fund managers in the Badger Fund of Funds portfolio are first-time managers, and Martin says they face an uphill battle.

"I don't think I could have gotten where I am without the work they've been doing," she said. "Assisting me, the training, the network — everything they've provided."

Since she recently got her start with the Winnow Fund, Martin says she's been hearing from others in the field who don't fit the stereotype, adding feedback has been "overwhelmingly positive."
–By Alex Moe
WisBusiness.com