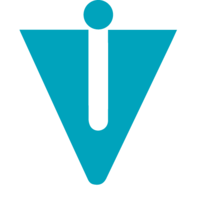 Venture Investors' new $75 million fund is investing in three companies developing medical surgery technologies plus another creating a drug discovery platform.

Earlier this week, the venture capital firm announced the close of its latest fund, which will make investments in early stage health care companies. In a release, the fund managers emphasize their proximity to both UW-Madison and the University of Michigan, noting the two universities together spend more than $2.5 billion on research.

"We have backed more than 40 university spin-outs commercializing innovative solutions to the biggest challenges in health care," said Jim Adox, managing director for the firm's presence in Michigan.

Along with announcing the new fund, Venture Investors is opening a new office in Milwaukee with a goal of engaging more actively in the city's startup community.

Three of the four companies receiving investments from the new fund are led by entrepreneurs that Venture Investors had success with in the past, according to Scott Button, managing director.

"Many of our advisors were a part of past portfolio companies," Button said. "People are the most important part of this business."

One of the four investment recipients is Invenra, a Madison-based biotechnology company that's developing a proprietary drug discovery platform. The company's technologies can create antibodies that bind to specific therapeutic targets, copying the function of antibodies naturally produced by the body. They're meant for use immuno-oncology and other areas.

The company's founder, Roland Green, was a co-founder of a previous portfolio company backed by Venture Investors called NimbleGen Systems. That company was founded in 1999 and later was purchased by Roche Molecular Systems in 2007 for $272.5 million.

Recipient company HistoSonics, based in Ann Arbor, is developing a non-invasive autonomous robotics system that can precisely destroy tissues in the body. CEO Mike Blue and other team members were part of NewWave Medical, an earlier portfolio company for the VC firm.

Another investment target in the new round was ViaLase, which is developing a surgical procedure for glaucoma, a type of eye condition that can lead to blindness. Founder Tibor Juhasz helped found IntraLase and LenSx, both of which previously received investment from Venture Investors. ViaLase is based in California.

The fourth recipient, Eximis Surgical, is developing a surgical platform that aids the sampling process during laparoscopies — a low-risk procedure that analyzes abdominal organs. This company is based in Colorado.
John Neis, managing director for the fund, says Advocate Aurora is a new investor in the latest round.

Returning investors in the fund include the State of Wisconsin Investment Board, the Wisconsin Alumni Research Foundation, the state Board of Commissioners of Public Lands, WEA Trust and MGE Energy.

See more on Venture Investors' portfolio: http://ventureinvestors.com/portfolio/