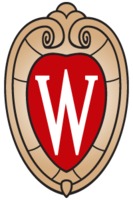 UW-Madison is partnering with the Rebalanced-Life Wellness Association — a group striving to improve health outcomes for African American men and boys — to encourage participation in a wide-ranging research study.

"Health research too often leaves out African Americans," said Dr. Elizabeth Burnside, co-principal investigator for the research effort at UW-Madison. "We believe 'All of Us' has the potential to change this pattern and drive research discoveries that significantly improve the health of African Americans, and other underrepresented groups, in Wisconsin, for generations."

The All of Us research program is part of a national effort to enroll over 1 million people who will provide personal health data for thousands of research studies. By gathering medical information from diverse people across the country, researchers hope to improve disease prevention and make medical breakthroughs with broad applicability.

Aaron Perry, founder of the Rebalanced-Life Wellness Association, says he hopes to "encourage other black males to join this effort to help improve the future health of our kids and our grandkids."

Burnside says the partnership with his group will be instrumental in the program's efforts to reach Madison's African American community. The association includes a health education center located at JP Hair Design, the city's largest African American barbershop.

UW Health is partnering with the university to enroll individuals in south central Wisconsin, and JP Hair Design will serve as another partner location for recruitment and enrollment.

Dr. Dorothy Farrar Edwards, co-principal investigator for the All of Us program at UW-Madison, says the effort wouldn't work without guidance from community organizations that know local residents best.

"These partnerships are vital to responsibly conveying information within the community and demonstrating that participation in health research programs, like 'All of Us,' helps community leaders and health researchers work toward health equity in Wisconsin and beyond," Edwards said.

The All of Us project is spearheaded by the National Institutes of Health, which provides billions in funding for university research. Participants in the program receive $25. They're asked to share electronic health records and answer questions through online surveys. They also get physical measurements taken and submit biological samples.

More than 192,000 people across the country have enrolled, including more than 143,000 people who have finished the initial steps of the program. Eighty percent of these participants come from communities that are historically underrepresented in research, including 51 percent from racial and ethnic minorities.

See more on the research effort: http://www.uwhealth.org/all-of-us-research-program/52683

Get more info on the Rebalanced-Life Wellness Program: http://rebalanced-life.org/