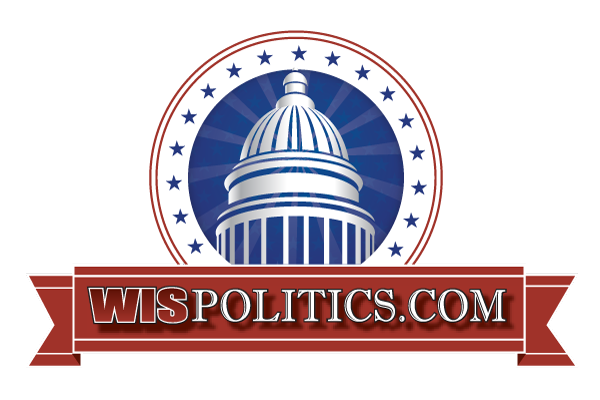 — A new report from the Worker's Compensation Research Institute finds policy changes in Wisconsin coincided with reductions in the number of opioid prescriptions in the state.

The report analyzed the dispensing of opioids by workers' compensation programs in 27 states, as well as prescribing patterns for pain medications and treatments. It focused on nonsurgical claims for injuries with more than a week of lost time.

Of the states included, Wisconsin was on the lower end for opioids per claim at the beginning of the study period in late 2011. Over the next four years, that amount went down 44 percent on average, and even larger decreases were seen in claims for which the most opioids were prescribed.

Report authors connect the decreases seen in the study period to policy changes made in the state.

For injuries occurring roughly between 2013 and 2014, Wisconsin had a 15 percent reduction in opioids per claim. Around the same time, the state's Prescription Drug Monitoring Program came online, requiring care providers to report the amount of opioids they prescribe.

In the latest study period, covering injuries between late 2015 and late 2016 and prescriptions filled through part of 2018, the average amount of opioids per claim decreased 26 percent from the beginning of that period. Report authors link that decrease to Wisconsin Act 266, which came into effect April 2017, requiring that all prescribers in the state review patient records on the PDMP before prescribing opioids or other monitored prescription drugs.

See more: http://www.wisbusiness.com/2019/state-policy-changes-coincided-with-opioid-prescription-reductions-report-shows/
— Foxconn is awarding $15 million in construction work to Wisconsin-based subcontractors in the latest round of contracts for the Wisconn Valley Science and Technology Park in Mount Pleasant.

A release from Foxconn and construction manager Gilbane/Exyte shows more than $175 million in contracts have been awarded for the development.

The latest contracts are for a power substation that will serve the company's manufacturing operations, the release shows. Subcontractors will be working on concrete structures, plumbing, electrical and mechanical systems, landscaping and more.

Along with the latest contract awards, Foxconn announced a new round of bid opportunities for roofing systems, asphalt paving, roadway lighting, curbs and gutters, siding and other projects.

See the release: http://www.wisbusiness.com/2019/foxconn-announces-construction-awards-exceeding-15-million-issues-new-invitations-to-bid/

See the latest bid packages: http://wisconnvalley.wi.gov/Pages/ScienceTechPark.aspx

See more in Foxconn Reports below.
— Economic growth in the Midwest slowed in June, according to the latest Midwest Economic Index report from the Federal Reserve Bank of Chicago.

The report shows all five of the states covered — Illinois, Indiana, Iowa, Michigan and Wisconsin — had negative contributions to the MEI. That index captures growth in nonfarm business activity. It focuses on manufacturing, construction and mining, services and consumer spending.

Of those categories, the services sector had the worst performance across the five states, followed by manufacturing. The pace of manufacturing activity decreased in every state but Wisconsin, with Iowa's growth falling the furthest below average. Wisconsin had above-average growth in this area.

By contrast, Wisconsin had below-average growth in the construction and services industry, with historically consistent growth in consumer spending.

Meanwhile, the service sector also had below-average growth in Indiana and Michigan.

The pace of construction and mining activity was faster in Illinois, Iowa and Indiana, but remained unchanged in Wisconsin and Michigan.

Consumer spending growth decreased slightly from May's MEI report, with indicators fairly steady in each state but Illinois, which saw a slight improvement in June.

See the report: http://www.chicagofed.org/publications/mei/index
— Gov. Tony Evers is directing the DNR to develop new standards to address nitrates in ground and surface water.

That includes going through the rulemaking process to address runoff standards for nitrates in areas more likely to experience nitrate contamination.

DNR Secretary Preston Cole said that likely would focus on the southwestern part of the state. He said the process is expected to take about 30 months.

The new standards will impact how farmers use fertilizer and manure on their fields with both considered main sources of nitrate pollution.

"At the end of the day, science will play a huge role in these decisions," Evers said.

The move comes after Evers earlier this week signed an executive order creating a "lead czar" to coordinate statewide efforts on lead remediation and joined fellow Midwestern guvs in calling on the feds to protect the Great Lakes. Evers declared 2019 the year of clean drinking water.

Watch WisconsinEye video of today's news conference:
— Modine Manufacturing Company, a Racine-based producer of heat management technology, is selling its 50 percent stake in the Nikkei Heat Exchanger Company, based in Japan.

Modine is selling its stake in this joint venture to the company's other partner, Japan-based Nippon Light Metal Company.

Nikkei Heat Exchanger Company manufactures and sells aluminum heat exchangers, according to a release. The joint venture was created in 1987 to license heat exchanger products, giving Modine an entrance to the Japanese market.

"The joint venture has proved to be a very valuable and successful partnership, but the time has come to divest these assets," said Tom Burke, Modine president and CEO.

The sale is expected to finalize in the next few weeks, the release shows.

See more: http://prnmedia.prnewswire.com/news-releases/modine-to-sell-stake-in-nikkei-heat-exchanger-company-joint-venture-300893539.html
#TOP STORIES#
# Conservative lawsuit challenges Wisconsin governor's vetoes
# MillerCoors chief Gavin Hattersley named Molson Coors CEO
# Milwaukee firm's water purifying technology helps tackle city's lead problem
# After several failed attempts, Willy Street Co-op set to begin grocery delivery service
#TOPICS#

# AGRIBUSINESS
– Field day to focus on organic vegetables
– Highly contagious horse disease confirmed in Minnesota
# CONSTRUCTION
– Officials to announce project to build tiny homes for veterans in Milwaukee
– Industry employment up in most Wis. metros
– Building blocks: Highland Business Park in Sussex
# ECONOMY
– Fed cuts interest rate amid global challenges, low inflation
# EDUCATION
– Seligs donate $1 million to UWM's Lubar Entrepreneurship Center
# ENVIRONMENT
– 'It's going to be worse': Event aims to prepare local officials for floods, extreme weather
– What's the buzz with all the yellow jackets?
– Bonus antlerless deer permits available soon for purchase
# FOXCONN REPORTS
– Another $15 million in Foxconn construction contracts announced
– Foxconn hires more contractors for Mount Pleasant work
– Foxconn awards $15M in power substation work to nine firms
# MANAGEMENT
– MillerCoors' Hattersley promoted to CEO of brewer's parent Molson Coors
# MANUFACTURING
– Milwaukee-area manufacturing contracts again in July
– Quad/Graphics: 2Q Earnings Snapshot
# REAL ESTATE
– County stands behind Couture project as financing issues continue
– Kenosha could spend $63M around 1,000 proposed downtown housing units
# REGULATION
– Evers targets nitrate contamination in Wisconsin water
# RETAIL
– San Antonio-based barbershop opening location at Drexel Town Square
# SPORTS
– Seligs donate $1 million to UWM's Lubar Entrepreneurship Center
# TOURISM
– Milwaukee DNC host committee reveals contracting criteria, diversity team leaders
– Wisconsin Center's Brooks urges business not to 'gouge' DNC visitors
– AirVenture draws record crowds to Oshkosh
# UTILITIES
– Illinois, Michigan join critics urging PSC to reject $500M transmission line
# PRESS RELEASES
<i>See these and other press releases:
http://wisbusiness.com/index.iml?Content=82 </i>

Take Back My Meds MKE: Governor, Advocate Aurora Health Promote Safe Medicine Disposal
West Bend Mutual Insurance: makes top 50 ranking
U.S. Department of Commerce: Finds dumping of imports of glycine from Thailand
Foxconn: Announces construction awards exceeding $15 million, issues new invitations to bid
Dept. of Workforce Development: Wisconsin Business Closing & Mass Layoff (WARN) Notice: ResCare Workforce Services