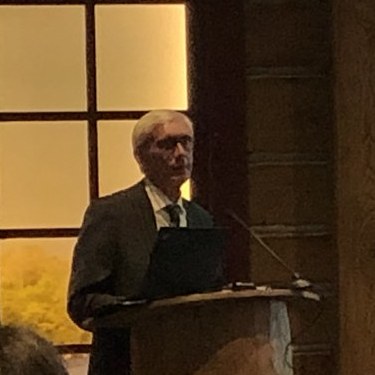 Tech associations from across North America are developing apprenticeship programs and youth engagement initiatives to reinforce their local talent pipelines.

Leaders of these groups from the United States and Canada are gathered in Madison this week for the 2019 TECNA Summer Conference. Membership for the Technology Councils of North America includes more than 22,000 companies, and speakers said many of the employers they represent are struggling to fill positions.

"We just don't have enough talent, and we don't have enough workers," said Gov. Tony Evers, who addressed attendees yesterday at Epic's corporate campus near Madison. "In Wisconsin, I would say most people look like me and are about my age. That's a problem."

Evers said the state could prepare all 860,000 of its public school students to be "college- and career-ready to the highest achievement level possible," and still have hundreds of thousands of jobs left vacant.

"So that keeps me awake at night," he said. "And to some extent, I hope it keeps you awake also, because we have to solve it."

One program from the Washington Technology Industry Association has placed more than 500 apprentices across 12 states in less than three years. Sasha Rayburn, the Apprenti program's director of operations, envisions employers taking what she calls the "farming" approach.

"This is a big shift," she said yesterday. "This is something I believe we can do together — bring that whole tech sector into the farming mindset, that we're going to grow our talent ourselves, rather than just poaching it from each other."

Rayburn also hit on the importance of aligning training efforts with guaranteed jobs.

The Apprenti program includes a screening process, and applicants interview with companies before any agreement is made. Participating companies have to select and agree to employ the applicant before they become an apprentice.

Apprentices then train in a classroom setting for up to five months, and Rayburn said they can expect up to work as much as 70 hours per week.
"It is a very rigorous curriculum," she said. "We tie that curriculum to industry standard certification whenever possible."

Once apprentices pass their classroom training, they move on to work for a year with the company that selected them in the beginning of the process, in hopes of being hired permanently at the end of that period.

In Colorado, the state's Technology Association Foundation has been collaborating with school districts on programs to proactively connect students with potential employers.

Kelly Stevens, the group's executive director, says the school districts have created pathways for students to do tours of tech companies as freshmen, mentorships as sophomores, internships as juniors and apprenticeships as seniors.

"So while that's an engine that's off and running, they obviously need that bridge to get industry to engage in the program and to take those students," she said.

Along with playing the role of industry matchmaker, the CTA Foundation has expanded the program with sponsor funding from Chase Bank. The group has run a tech internship accelerator for several years, where student interns join the CTA Foundation staff on Fridays in the summer for specialized training sessions.

"Whether that was developing a website, or coding, or entrepreneurship," Stevens said. "We wanted to provide a good variety of skill sets and exposure to industry."
–By Alex Moe
WisBusiness.com