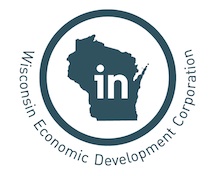 A new WEDC report shows Wisconsin's paper industry led the nation in total production value last year, with about $18.2 billion in economic output.

While the report highlights the industry's most pressing challenges — namely the ongoing labor shortage — it also touches on the opportunity presented by the growth of e-commerce. With more people ordering from online retailers such as Amazon, demand for packaging materials such as cardboard is also on the rise.

Based on surveys and interviews conducted with members of the state's paper industry, industry leaders say "the worst storms have been weathered," and prospects for the industry are better now than they were five years ago.

One of the reasons for that, WEDC says, is that capacity has been "wrung out" of the industry, so the remaining players are better positioned to protect their profit margins.

The report was funded by WEDC and conducted by the Wisconsin Institute for Sustainable Technology, part of the College of Natural Resources at UW-Stevens Point. It was prompted by regional economic development directors, mainly in the Fox Valley area, according to WEDC spokesman David Callender. Much of the state's paper activity is clustered around that area.

"They had noted the reorientation of the paper industry and the direction it was taking following the post-recession period," he said. "They had seen closures, reductions in staffing, and they wanted to get a handle on what's really taking place on the ground."

Scott Suder, president of the Wisconsin Paper Council, says the state has more recently seen a "tremendous amount of growth," pointing to Green Bay Packaging's $500 million expansion, and ND Paper's $189 million expansion of its Biron mill.

"Wisconsin leads the nation in paper production, a fact that our papermakers are very proud of," said. "Today highly skilled engineers and technology workers also make up a sizeable portion of that workforce."

Across the state, 24 paper companies operate mills at 34 locations — more than any other state. And at least 204 converters also operate in the state, making finished paper products including food packaging, printing and writing papers, medical and industrial papers, tissues and much more. In all, 41 counties in the state have at least one paper manufacturing business.

The state's paper industry employed 30,262 workers in 2018, the report shows, more than any other state in the country. Wisconsin's payroll for those workers was also the largest in the country, at $2.58 billion.

The export value of Wisconsin paper products has increased 90 percent in the last 15 years, according to the report. After a dip between 2009 and 2010, the value of state paper exports hit a new high after 2014 and has stayed around $1 billion.

Canada is the state's largest export destination for paper and pulp products by a wide margin, with just under $150 million in 2018 exports. Mexico is the next-largest export destination for Wisconsin paper, with about $35 million in exports last year. Taiwan comes in third with over $24 million.

Paper is the state's fifth-largest manufacturing sector by employment, coming after plastics and rubber products, machinery, fabricated metal products and food.

Although Wisconsin's paper industry employs more workers than any other state, that number has fallen in recent years. In 2007, total employment in this industry was over 35,000. That dropped 10 percent between 2007 and 2010, before falling at a slower pace — about 6.3 percent — in the past seven years, the report shows.

It also shows most of the employment decline in Wisconsin's paper industry is happening at the mills, rather than companies on the converting side. WEDC says as much as 80 percent of overall job losses were at mills.

Most of Wisconsin's mills are on the larger side, with more than half employing between 100 and 500 people. They're largely clustered around the Fox Cities area, with many more in Brown, Outagamie and Winnebago counties than in the surrounding region. Milwaukee County is also an outlier, with more paper manufacturing entities than any nearby county.

Despite paper companies existing in 41 counties in the state, 80 percent of all paper industry workers live in just 10 counties. Between Brown, Outagamie and Winnebago, 47 percent of the state's paper industry workers are covered.

But while those three counties lost jobs between 2015 and 2017, other counties including Marinette, Portage and Rusk each gained workers. That could be explained in part by the increase in paperboard container manufacturing jobs, which saw consistent growth over the same period.

See the full report: http://wedc.org/wp-content/uploads/2019/08/2019-WI-Paper-Industry-Report.pdf

See an earlier story on the state's paper industry: http://www.wisbusiness.com/2018/workforce-challenges-ahead-for-paper-industry-panelists-say/