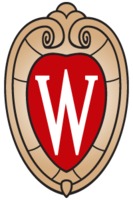 Researchers with the UW Program for Advanced Cell Therapy are testing a personalized therapy for a viral infection that affects up to 40 percent of kidney and pancreas transplant recipients.

The study is being performed at the UW Program for Advanced Cell Therapy. Scientists will use specialized white blood cells to treat severe cytomegalovirus after kidney procedures. About one-third of children are infected with this virus by age 5, according to the CDC, though it usually doesn't cause symptoms in those with healthy immune systems.

But in patients who've recently had a transplant procedure, the immune system is suppressed, giving the CMV virus a chance to advance through the body. In those cases, infections can be deadly, and some existing treatments have serious negative side effects.

Dr. Jacques Galipeau, director of PACT, says the new approach provides a safer alternative for patients. The study team is taking white blood cells from a healthy relative of the patient, and changing them so they attack and kill the CMV virus when introduced to the patient's system.

"The use of living cells collected from relatives with intact immunity to cure viral complications of transplantation is an entirely new therapy for a vexing problem," Galipeau said in a release.

Trial participants will come from UW Health, which has the largest kidney and pancreas transplant program in Wisconsin. The hospital handles the majority of these surgeries that occur in the state, with 315 performed last year.

With approval from the Federal Drug Administration, the program is now enrolling 20 adult transplant recipients under age 75. That's according to Dr. Arjang Djamali, professor of medicine and surgery at the UW School of Medicine and Public Health, and UW Health nephrology division chief. He's also the principal investigator for the study.

"The profile of our program will allow ample trial participants," Djamali said. "We look forward to discovering if this innovative treatment strategy is safe and effective for this unmet need."

According to the U.S. Department of Health and Human Services, about 22,000 kidney and pancreas procedures were carried out in 2018, making kidney transplant the most common type of transplant in the country.

The study began this month, and is estimated to be completed by August 2023.

See more on the study: http://clinicaltrials.gov/ct2/show/NCT03950414