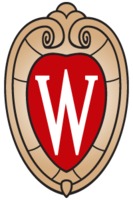 New research out of UW-Madison finds that adults with Down syndrome are much more likely to develop Alzheimer's disease.

Lead author Eric Rubenstein is a postdoctoral researcher at the UW-Madison Waisman Center and a coach for the Special Olympics. He says community members aren't aware of this risk.

"We hope these population-level estimates raise awareness in the population with Down syndrome," he said in a release. "As researchers and public health professionals, the prevalence and incidence data show us areas where we need to invest resources in services, treatment and research."

About one in every 700 babies in the United States is born with Down syndrome, making it the most common genetic condition in the country.

Rubenstein says care for individuals with Down syndrome is largely focused on physical health, while mental health can often be overlooked. Improvements in treatment have helped people with Down syndrome live longer lives, but that has revealed a troubling trend: these individuals are at increased risk of developing dementia and Alzheimer's disease at a younger age than the rest of the population.

The study, published yesterday in the scientific journal JAMA Neurology, included 3,000 people aged 21 or older with Down syndrome. It found that by age 55, three in five will be diagnosed with Alzheimer's disease or a similar condition. People without Down syndrome typically aren't diagnosed with dementia before age 65.

This disparity could be explained in part by the genetic condition that gives rise to Down syndrome. People with the disorder have an extra copy of their 21st chromosome, which is responsible for a certain protein that has been linked to Alzheimer's.

Researchers conducted their study using Medicaid claims data from the state Department of Health Services between 2008 and 2018, as most people with the disorder are enrolled in the program. This enabled them to capture information from people at various ages.

The scientists noted their findings are "limited by reliance on claims" rather than direct observation. But they said findings from "a statewide health system" confirm that both dementia and Alzheimer's are present at higher rates in patients with Down syndrome.

According to Lauren Bishop, Waisman Center researcher and professor in the School of Social Work, says the Medicaid population is generally more diverse than the people enrolled in research studies. Building on previous research at UW-Madison, Bishop says dementia "might work differently" in people from lower socioeconomic backgrounds and racial minorities.

"Disparities lead to higher rates of dementia," Bishop said.

The study was funded by the National Institute of Child Health and Human Development, the National Center for Advancing Translational Sciences, and the Agency for Health Care Research and Quality.

See the study: http://jamanetwork.com/journals/jamaneurology/fullarticle/2753237