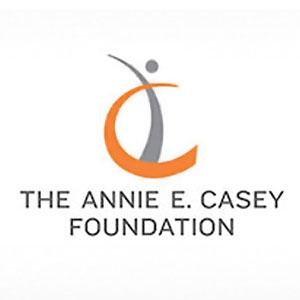 A new report from the Annie E. Casey Foundation ranks Wisconsin 7th in the country for economic well-being of children, but a state group called Kids Forward says that high ranking "masks significant racial and ethnic disparities."

The report details improvement in a number of measures. Fewer children in the state are living in households with "heavy housing cost burdens," and fewer children are living in homes where no parents are working.

But the percentage of Wisconsin children without health insurance has been largely unchanged since 2010. While the state used to be ranked in the top five states for this measure, it's now ranked 18th in the country.

Aside from the ranking on economic well-being, the report ranks Wisconsin 13th for overall child well-being. The state is also ranked 14th for health of children, 18th for family and community well-being, and 15th for education.

Kids Forward puts a spotlight on some of the education issues noted in the report, showing that two-thirds of fourth graders in the state don't read at their own grade level. And more than half of eighth graders in the state are not performing at their grade level in math.

Across the board, 9 percent of kids in the state live in high-poverty areas. But when the numbers are broken down by ethnic group, it's clear that some populations are particularly challenged.

According to a release from Kids Forward, 36 percent of African American children in the state live in poverty. That's compared to 27 percent for Latino children. Fifty-one percent of the state's African American children live in homes with high housing burden, while 36 percent of Latino children are in the same position. For white children, those rates are 9 and 17 percent, respectively.

Kids Forward also says 33 percent of African American students didn't finish high school on time, compared to 20 percent of Latino students, 21 percent of Native American students and 7 percent of white students.

It's noted by Kids Forward that African American children in Wisconsin often fare worse than both white children and other minority groups. But importantly, outcomes related to health and education for Native Americans are often unknown, making it even harder to work toward improvement. In the release, Kids Forward calls for greater investment in "indigenous-led, data-supported advocacy."

As a backdrop for the Annie E. Casey report numbers, Kids Forward points out that the state's child population decreased 2 percent between 1990 and 2017, while the nation's child population increased 15 percent over the same period.

But in both the state and the nation, racial and ethnic diversity have been on the rise with no signs of stopping. The percentage of minority children in Wisconsin doubled in the past three decades, increasing from 13.5 percent to 27.4 percent.

See the full national report: http://www.aecf.org/m/resourcedoc/aecf-2019kidscountdatabook-2019.pdf

See the Wisconsin numbers: http://www.aecf.org/m/databook/2019KC_profile_WI.pdf