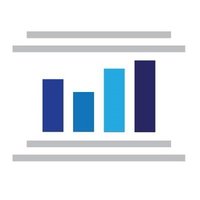 A new report from the Wisconsin Policy Forum highlights the state's continued reliance on tobacco taxes, even as residents are smoking traditional cigarettes less often.

The report comes on the heels of Gov. Tony Evers signing into law the state budget, which establishes a new 5-cent-per-milliliter excise tax on e-cigarette fluid. That's a much lower tax than Evers' original proposal, which would have imposed a 71 percent excise tax on both e-cigarette devices and fluid, matching the rate for other non-cigarette tobacco products.

The new tax takes effect Oct. 1, according to the report. Under the new law, a 30-milliliter bottle of e-cigarette fluid will include a $1.50 tax. If the same bottle were priced at $19.99, Evers' original proposal would have added a tax of $14.19, according to the report.

WPF's report shows Wisconsin relies on tobacco tax revenues more than most states. Revenues from the tax made up about 2.6 percent of the state's general revenues in 2016, excluding any federal funding.

Wisconsin raised cigarette taxes twice in recent years, in 2008 and 2009, by a combined $1.75 per pack. That boosted the state's tax to the 12th-highest in the country, at $2.52 per pack.

But as cigarette smoking rates decline in the state and nationally, Wisconsin is bringing in less revenue from this tax. The WPF report cites a May estimate from the Legislative Fiscal Bureau that "the revenue slide is accelerating."

The state brought in about $539 million from cigarette taxes in the 2018 fiscal year. That's down from its peak of $644 million in 2010. According to the report, the new tax is expected to collect $5.5 million in new revenue over the next two years. By comparison, Evers' original proposal would have added $34.7 million in revenue over the next two years.

Even as traditional cigarette smoking rates are declining, the use of e-cigarettes — sometimes called "vapes" — is way up, especially among young people. Responses from the Wisconsin Youth Tobacco Survey indicate e-cigarette use among high school students has increased by a factor of 10 in the past six years.

Since vaping is a relatively new phenomenon, questions remain about e-cigarette's efficacy as a tool to quit traditional cigarette smoking, as well as their potential health impacts. WPF says the National Academies of Sciences, Engineering, and Medicine has found e-cigarettes are likely much less harmful than cigarettes but still pose some health risks.

That study was performed by a committee that included over 800 peer-reviewed scientific studies in their analysis.

According to WPF, critics of the new tax on e-cigarettes say it could "hinder smokers' access to a less harmful alternative to traditional cigarettes." And others claim tobacco taxes are largely paid by people with lower incomes.

However, WPF also notes the National Academies study found substantial evidence that e-cigarette use among young people increases the risk of transitioning to traditional cigarettes.

As noted in the report, lawmakers and the guv agreed this session on the need to tax e-cigarette products in the state. But with more and more people using these products, and revenues from cigarettes continuing to slump, report authors note "the issue isn't going away."

See the full report: http://wispolicyforum.org/focus/vaping-trend-a-new-cloud-in-state-tobacco-tax-debate/