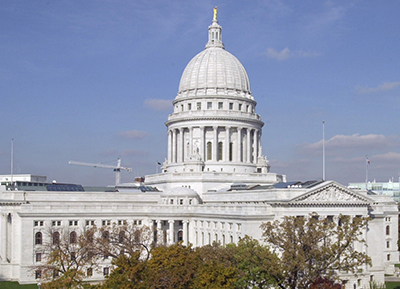 A recent report from the Wisconsin Policy Forum shows the state's "brain drain" issue abated slightly in 2017 but remains a significant workforce challenge.
Over the last several decades, Wisconsin has been losing highly educated residents more than it's been gaining them, as part of a trend dubbed the "brain drain." This trend has been highlighted and discussed by policymakers and others seeking to improve the state's labor outlook.
The report shows that in 1990, 2000 and 2010, Wisconsin had the largest gap in the country between highly educated people who left the state, versus those who moved to the state.
By 2017, that measure improved as Wisconsin had the eighth-largest gap between these two groups.
In that year, about 20 percent of people aged 31 to 40 who were born in the state but have since left were considered highly educated. By comparison, about 10 percent of those who had moved to the state were placed in that category.
Other Midwest states such as Illinois and Minnesota have fared better, the report shows.
"Wisconsin faces the challenge of having two of the Midwest's most dynamic metro areas — Chicago and Minneapolis — near its borders, which draw highly educated people away from the state," report authors said.
In his 2018 reelection campaign, then-Gov. Scott Walker had proposed annual tax breaks of $1,000 for up to five years for new college graduates who earn at least an associate degree and stay in the state. During the same race, Dem primary candidate Andy Gronik had proposed another, more generous tax break plan.
Neither of those candidates prevailed, but the debate surrounding how to tackle the brain drain problem continues. WPF report authors note that all previous proposals would rely on state income taxes to draw people to Wisconsin, but they say that's just one approach.
Other options: expanding job opportunities and boosting wages — two big factors for recent college graduates.
Still, the report shows Wisconsin already has "relatively strong" population retention, but the rate of in-migration from other states is rather low.
"Determining the most effective set of strategies for addressing this problem is critical to attracting and retaining people to fill higher-paying jobs in the state, which typically require high levels of education," report authors said.
See the full report: http://wispolicyforum.org/focus/wisconsins-brain-drain-problem/