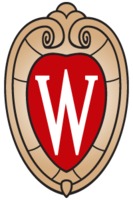 Eighteen of the 51 recommendations made by the Wisconsin Dairy Task Force 2.0 earlier this year have seen some form of action, according to a dashboard maintained by DATCP.

But Mark Stephenson, director of dairy policy analysis at UW-Madison, doesn't expect all of the task force's recommendations to be carried out.

"Quite honestly, if all of them were implemented, I'd feel like the 31-member task force didn't work hard enough," he told WisBusiness.com. "We should have been trying to imagine some things that were just not going to happen."

He noted about a third of the recommendations made by the state's original Dairy Task Force, established in 1985, "never really got traction."

"But the ones that did had a big impact on the trajectory of the state's dairy industry," he said. "Hopefully that's true for this one as well."

According to Stephenson, some of the recommendations made this time around were ranked more highly by the task force in terms of potential impact on the dairy industry. One of those was the Dairy Innovation Hub, which got an $8.8 million allotment in the biennial budget for dairy research at UW-Madison, UW-Platteville and UW-River Falls.

Task force members also identified a "huge, virtually untapped growth opportunity" for exporting cheese products overseas, he said. Stephenson explained that most Wisconsin cheese is sold outside of the state but still inside the country. Some cheese sellers in the state export products to other countries, but Stephenson sees this as a major opportunity for expansion.

According to him, the state's dairy industry hasn't done more international exporting, because "it's complicated compared to a domestic customer." He said exporting out of the United States requires more of a solid commitment from foreign customers, and the process entails more paperwork and red tape.

One specific proposal for boosting international exports was to create an organization that could sell Wisconsin-branded cheese or dairy products. Ireland has pursued this strategy with its Kerrygold brand for Irish butter and other dairy products.

"The thought was to do something like that for Wisconsin," he said, adding the idea would allow various state dairy producers to ship aggregate loads to other markets, improving the economics for companies with smaller export volumes.

DATCP's dashboard shows no action has yet been taken on the Wisconsin dairy brand recommendation, which was aimed at state institutions rather than lawmakers.

Some of the recommendations made by the task force were meant to be carried out at the state or national level through legislation or other action, while others were institutional recommendations.

Stephenson says dairy farmers and other ag companies in the state could play a role in the promotional effort.

"It's very much in their wheelhouse, and DATCP has folks working on the sale of agricultural products, so they would certainly be a partner," he said.

UW-Madison's Center for Dairy Research has a number of product development projects in the works, and Stephenson says the task force proposed a related effort to better understand overseas customers and their product preferences.

Stephenson said it's less common for cheeses to be colored outside of the United States. And other countries might have different specifications for product packaging, as well as expectations for fat content and other factors.

"Other countries want and expect different things," he said. "We need to understand their needs and make products they want to purchase."

He notes UW-Madison already has many students hailing from other countries, and could bring them together in focus groups to look at varying cheese preferences and expectations.

"Ask them what would they want, or what's expected? What are some taboos? And take advantage of what we have in our own backyard," he said.

Since the Dairy Task Force 2.0 made its recommendations, the Center for Dairy Research and the Wisconsin Cheese Makers Association have received a Dairy Business Innovation Initiative grant from the USDA.

Stephenson also highlighted one proposal related to farm business succession as particularly important, to help farmers plan for passing down their farms. The task force called for additional positions at DATCP and UW System to aid in this "very intensive" process, Stephenson said.

DATCP's dashboard shows a bill to create UW System positions for farm succession planning has been proposed for co-sponsorship.

The state budget provides funding for a number of the task force's recommendations, including solutions for local road infrastructure and maintenance, bringing broadband internet to rural communities, and support for public and private partnerships.

Other recommendations would have been addressed by Gov. Tony Evers' original budget proposal, but were eventually removed by lawmakers.

See the DATCP dashboard of task force recommendations: http://datcp.wi.gov/Pages/Growing_WI/TaskForceDashboard.aspx
–By Alex Moe
WisBusiness.com