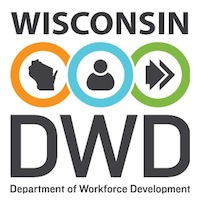 Nearly a third of the "program successes" who participated in workplace training programs supported by Wisconsin Fast Forward grants didn't get a wage increase, according to a recent Legislative Audit Bureau audit.

LAB is recommending DWD improve assessments for the workplace training grant program, following inaccuracies were found in the audit.

The Wisconsin Fast Forward program provides grants to public and private organizations for workplace training efforts. It was enacted in 2013 and later expanded through legislation.

In a recent audit, LAB found Department of Workforce Development staff didn't attempt to verify information that grant recipients submitted to the agency on program results. And the audit found DWD included inaccurate information in its year-end report for 2018.

After reviewing 242 program grants for $57 million in total, the audit found DWD didn't "consistently comply" with statutes and administrative rules for the grant process. Plus the agency didn't require grant recipients to repay funds for not meeting contractually specified program results, or require enough oversight for contracts, the audit shows.

In a release, Joint Audit Committee Co-Chair Sen. Robert Cowles said verifying grant award results is a "no-brainer," adding it should have been implemented from the beginning.

"It is critical to accurately verify the results of our workforce training and economic development programs to ensure that our state's investment is being realized," the Green Bay Republican said.

DWD awarded 514 program grants through FY 2018-19, though not all had ended when the audit was conducted. Based on 209 grants, LAB found nearly 9,500 individuals received training due to grant-supported programs and were deemed "program successes." These participants got an average wage increase of $1.85 per hour, the audit shows.

Those individuals represented 53 percent of the nearly 18,000 individuals grant recipients who were contractually obligated to train. And the results of those 209 program grants "varied considerably."

Of the nearly 9,500 "program successes," around 27 percent didn't see a wage increase, while 8 percent got a wage increase of at least $5 per hour. About 21 percent were paid less than $11.67 per hour, and 23.3 percent were paid more than $20 per hour.

DWD was found to not consistently require grant recipients to provide documentation before reimbursing them for grant-related expenses. The audit also shows DWD did not regularly consult with the Department of Public Instruction, the Wisconsin Technical College System Board, or the Wisconsin Economic Development Corporation to implement program components, though it's required to.

The Joint Audit Committee's other co-chair, Rep. Samantha Kerkman, R-Salem Lake, said she'd like to see longer-term tracking of program successes.

"Knowing whether these individuals remained employed or continued to receive increased compensation would provide a more complete measure of success," she said. "Likewise, additional assessment of program results such as determining which types of entities or training activities are most successful will help maximize the Fast Forward investment in our workforce."

The audit found the average wage increase for these program participants "varied widely" across business sectors. In its recommendations, LAB said DWD should work to determine whether certain grants were more successful or "cost-effective" than others.

In recommendations to legislators, LAB said they could consider requiring DWD to report annually on the results of individual program grants and other components.

LAB's audit found program expenditures equaled $62.7 million between fiscal year 2012-13 and 2018-19, including $47.4 million for grants and $15.3 million for administration. The program is funded by general purpose revenue.

See the audit report: http://legis.wisconsin.gov/lab/media/2939/19-24full.pdf
–By Alex Moe
WisBusiness.com